Elf Day is here! On 6 December 2023, people across the UK will dress up as elves to raise money and awareness for Alzheimer's Society.
Express your 'elf' for Alzheimer's Society
Did you know the average Elf Day raises £50? Double that, raise £100 and you could help fund one day's salary cost of a telephone dementia advisor for our support line. This can help provide people with a listening ear and specialist guidance when they need it the most.
Get your elf costume ready and join in the fun!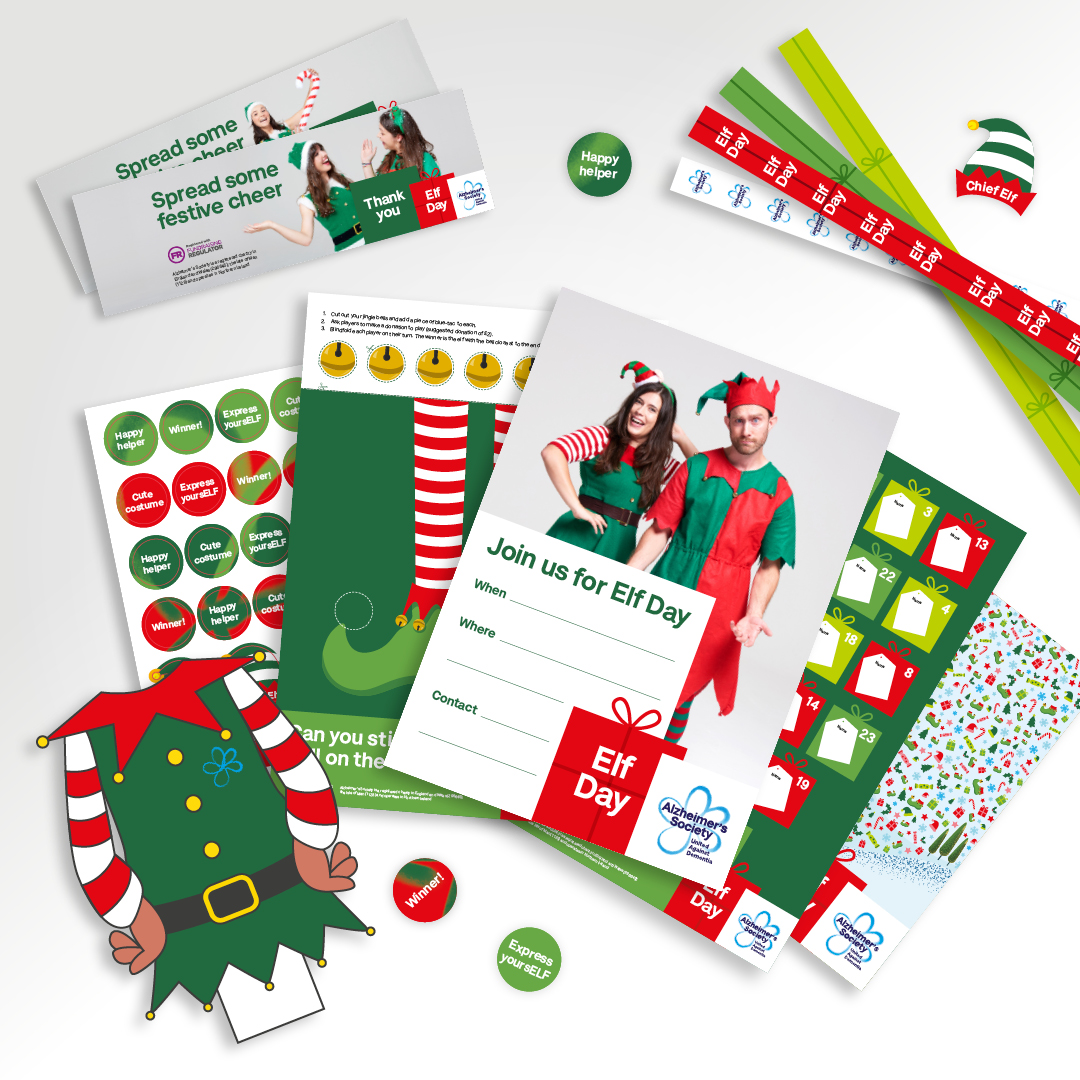 The easiest way to fundraise for Elf Day is to dress up, which can be as simple as wearing a festive jumper or donning an elf hat. But that's not the only way you can take part!
We have plenty of games and fundraising ideas that you can use to raise money.
To find out more, email us at [email protected]
To organise an Elf Day you must be over 16 years old. If you are under 16, we recommend organising your Elf Day with a responsible adult such as a parent or teacher who can sign up and pay in donations for you.
Already elfed yourself? Paying in your donations is easy, you can use our secure donation form to pay online or choose to pay by phone, cheque or through a JustGiving page.
Other ways to get involved
Ready to take on your next challenge? From baking to bike rides and beyond, there are many ways you can make a difference to people affected by dementia.