Raising money through Christmas Cards
Buy Christmas Cards from Alzheimer's Society and raise vital funds to support people with dementia - find out how you can get involved.
Order your Christmas cards through our online shop this year and make a difference.
100% of our profits go straight back into our work, supporting people affected by dementia and finding a cure. We've got contemporary and traditional designs, and a box of luxury cards made in partnership with John Lewis.
Buy Christmas cards from Alzheimer's Society
Shop for a range of Christmas cards that support Alzheimer's Society.
Shop now
We also sell Christmas cards through Cards for Good Causes, which raises vital funds to support people with dementia. We receive at least 70p from every pound made in sales (excluding any VAT, as well as the cost of the production and distribution of the cards).
In the past ten years, charities have received more than £40 million from Cards for Good Causes. You can find shops selling these cards here.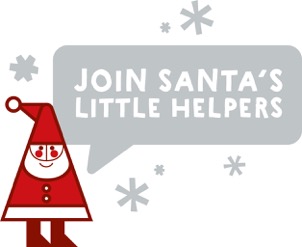 Volunteer with Cards for Good Causes
Our Card for Good Causes volunteers are a great example of how volunteering can make a real difference to people affected by dementia. If you have some time to spare and would like to support our work, volunteering with Cards for Good Causes could be for you.
Cards for Good Causes is keen to hear from people who would like to help run its shops during the festive season. There are opportunities across the country and shops are typically open for an 8-10 week period in the run up to Christmas.
There is flexibility for you to take on as many or as few hours per week as you wish and there are also some opportunities for shop manager positions, for which modest remuneration is paid. Don't worry if you haven't done anything like this before - full training and induction will be given.
Elf Day is another fun way to support us this festive season. Get your Elf supplies now!