Tips and guidance on using respite care over Christmas, to help relieve stress.
Harriet Dew, Online Community Assistant for our Talking Point support community, continues our series of posts that focus on how to care for loved ones with dementia over the festive period. In this post, Harriet looks at using respite care over Christmas to look after both carers and people with dementia. Our fantastic Talking Point members also share some tips and guidance.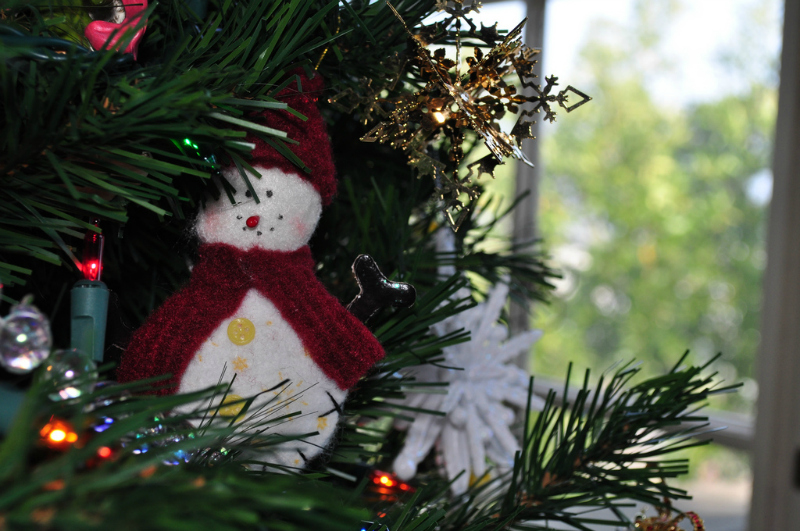 ​
Caring for a person with dementia is extremely demanding. The aim of respite care is to provide some relief for unpaid carers, and support them in having a break from their caring responsibilities, to look after their own health and wellbeing.
As a carer, having somewhere you can share your experiences with people who appreciate what you are going through is often helpful. It is also useful to hear about their stories and advice.
On Talking Point, our online support community, there are forums for people dealing with every stage of dementia. There is also a members' only area for people to discuss particularly sensitive or difficult topics.
We invited our Talking Point members to share their experiences of respite care over Christmas. Here's what some of them said:
'I would love to see a breakdown of respite offers by council so people could see where their council is falling short. My hour and half a week is provided by volunteers at a local community centre and they do not provide this at holiday times.'
'I have really struggled to find respite care for my husband, 60 with Alzheimer's, at any time of the year. I have rung and visited more than a dozen homes, asked Social Services and my GP, and looked at countless resources online with nil results. The problem seems to be that although he is pretty confused and needs 24/7 care, he is physically fit and very active and so not advanced enough for most care homes.'
'I found respite care to be exactly what I needed. I felt guilty about leaving my husband at first, but I returned feeling much more energised and much less drained. Having looked after myself, this meant I could look after my husband better too.'
For some people, it can be useful to share how they feel about the prospect of respite care, and it also provides an opportunity to ask specific questions about their situation.
Not only can this reduce feelings of anxiety or guilt, it can also help carers to feel less alone in what they are going through.
Talking Point
Visit our online community to get advice, share experiences, connect.