Read our blog series Life with Ma, taken from Living with dementia magazine, where Dilly writes about her mother in law who has dementia.
Ma is the mother of Dilly's husband (Mr B), she was diagnosed with dementia in 2012. Ma agreed to let Dilly write about the family's new life and experiences in the Life with Ma series.
Dilly's story continues…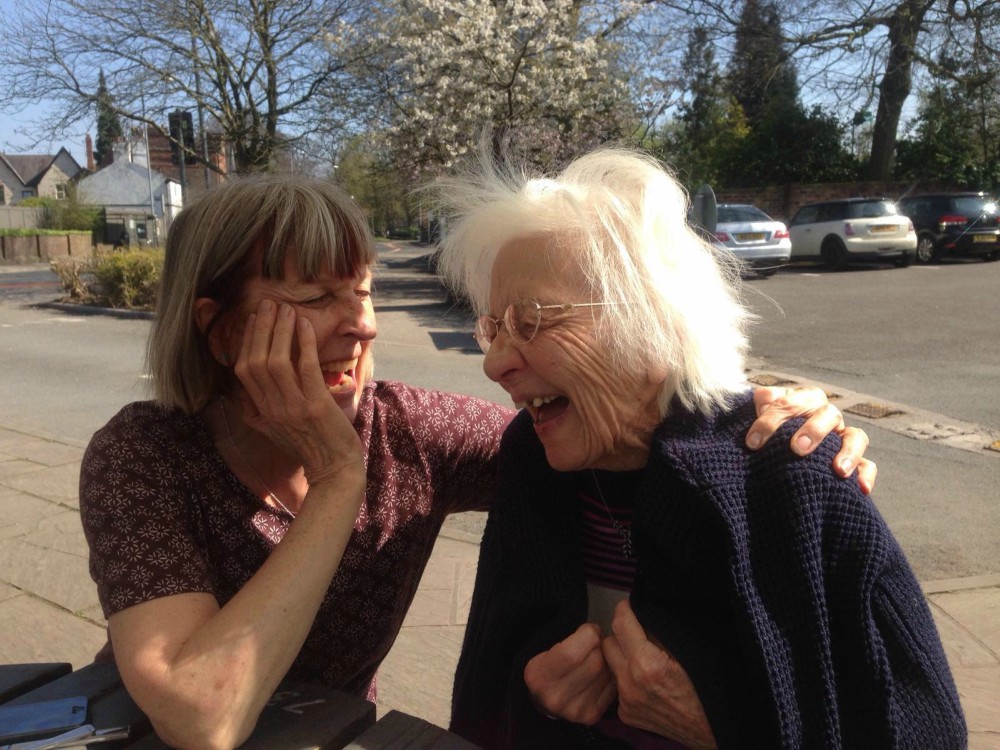 ​
Another visit to Ma finds her in good spirits on a sunny weekend.
Given warning of our arrival, she's up and about when we get there.
Ma looks a little more frail, but at 91 she is happy to walk with us to the local park. She is wary of uneven ground and happiest going arm in arm – very sensible, as we dread a fall and stay in hospital.
We find a pub, where we sit in the sunshine. Memory loss does not seem to bother her. She says cheerfully, 'I can't remember!' and that's that.
In the park, we spot some familiar plants and chat about her garden, which was her pride and joy. 'I can't visualise my garden. It may come back to me. All the plant names have gone.' Although she still remembers some.
We gaze at a realistic sculpture of a black bird with yellow beak. I say I love that blackbird and she says, 'How did you know it was a blackbird?' This from a veteran of many 'birding' weekends, amazed at my knowledge!
Her observations are often repeated and sometimes a bit bizarre: 'The man next door stood on a stepladder to say hello over the fence.' She puts up with her son's slight exasperation – why would the neighbour do that? How did he know you were there?
Such considerations don't appear to concern her. She seems to thrive on being part of a busy household, and this is a blessing.
Dilly, a daughter-in-law (to be continued)
Life with Ma also features in Living with dementia magazine, which you can subscribe to here