Our Dementia Friendly Awards celebrate the achievements of those making a real difference to people living with dementia. Find out more.
Every day we hear examples of people with dementia, carers, volunteers, professionals, and fundraisers, who've made a real difference to the lives of people with dementia.
Whether it's making their community more dementia-friendly or going above and beyond with their fundraising efforts, these people are leading and inspiring a dementia movement. They're challenging misunderstandings, changing attitudes and raising much-needed awareness about dementia.
Our Dementia Friendly Awards celebrate the best and most inspiring of them. Giving our supporters the recognition they truly deserve.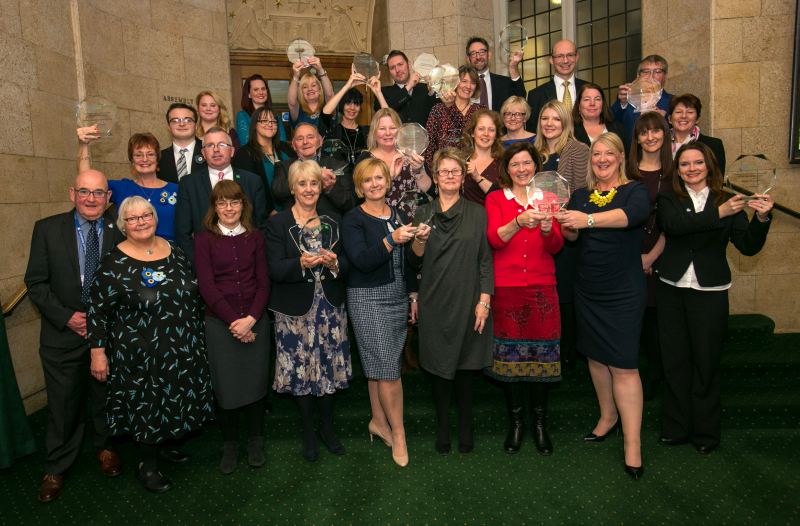 ​
Winners from our 2016 Dementia Friendly Awards
What are the awards and how are they judged?
The Dementia Friendly Awards are in their 4th year. There are 13 awards across 10 categories, including awards for Dementia Friendly Organisation, Community Dementia Friends Champion and Inspiring Individual.
Each award has a panel of external judges – two industry judges and two people affected by dementia. They read and score the nominations against the set criteria, before meeting up to decide the winner and two runners-up.
The number of nominations we received this year was phenomenal. We had nearly 500 entries for the England and Wales awards alone! So by no means an easy job for our judges…
After working very hard to whittle it down, they've finally shortlisted the 39 finalists. All of whom have exceptional stories and have been invited to the award ceremony this month.
So, what was it like to judge an award?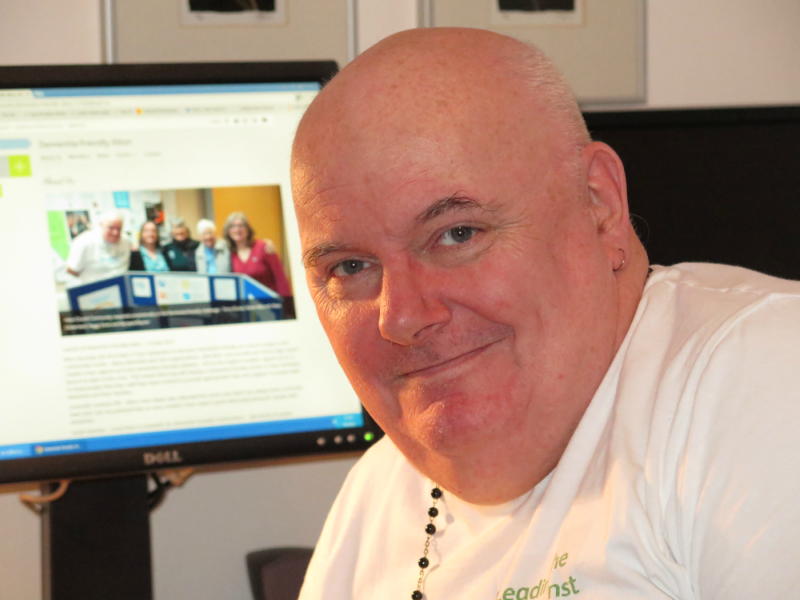 ​
Terry Eccott, one of our judges for the Dementia Friendly Awards
Terry Eccott, who is living with dementia, had the difficult job of judging the Dementia Friendly Organisation of the Year category. Of the experience, he said:
'When I was asked to be a judge for one of the categories in the Dementia Friendly Awards, I did not hesitate to say yes, as it is one of the most prestigious awards in the charity world.'
'The awards are to me an acknowledgment for the outstanding and exemplary work done well above the call of duty in many cases over a period of years. Where determination and dedication has been shown to be paramount in that persons strive to make a difference.'
'To be a judge in these awards was an honor in itself, to see all the individual cases was a moving and humbling experience. And the only message I can give to all this year's finalists is that if you win or lose you should all hold your heads high. All of your work whether that has been as a group or as an individual has been all on a par of Excellence.'
Announcing the winners
Our winners will be announced at the awards ceremonies taking place in London on 29 November and in Belfast on 28 November.