Christine Mary Walters always had a soft spot for Hull City. After she was diagnosed with dementia, her son in law Ian started writing about his support - of Christine and her team.
Before being diagnosed with dementia, my mother in law Christine was the life and soul of the party. Skipping around like a ballerina, she'd make sure every family member and friend was being looked after – always considering herself last.
With a warm, glowing smile, her very presence and effervescence for life was infectious. To put it simply, you couldn't help but enjoy yourself in her company.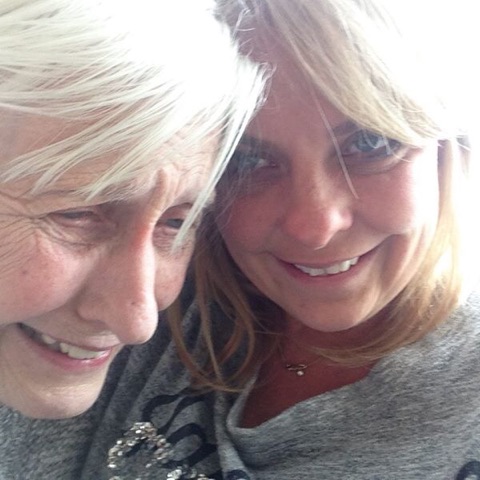 ​
Christine with her daughter and Ian's wife, Suzy Bunton.
After the diagnosis
Sadly, Christine's diagnosis of early onset dementia has gradually taken its toll in the ensuing years, and today, she is a shadow of the person we all know and love. But every now and then, flashes of her old self will jump to the fore.
In amongst stringing a sentence together in three unfathomable, newly invented languages, she can burst into one of her favourite songs, word for word. Incredible. It's those flashes that we all cling to, to see the old Christine. I know for a fact that we would swap anything to have Christine back, even if just for a day.
'Up The Tigers'
Christine can now often be heard, walking around her care home, saying 'Up The Tigers', much to our amusement. She always had a soft spot for Hull City.
My son, Thomas and I, have something more than a soft spot for the same team. It's a passion of ours.
So back in May 2015, when Hull City were relegated from the Premier League, Thomas, then 13, was crestfallen. In a vain attempt to cheer him up, I uttered the words, 'Never mind son, next season will be better. We might even win a few games. Tell you what, let's try and go to every game. Let's even write about it.' He was up for it.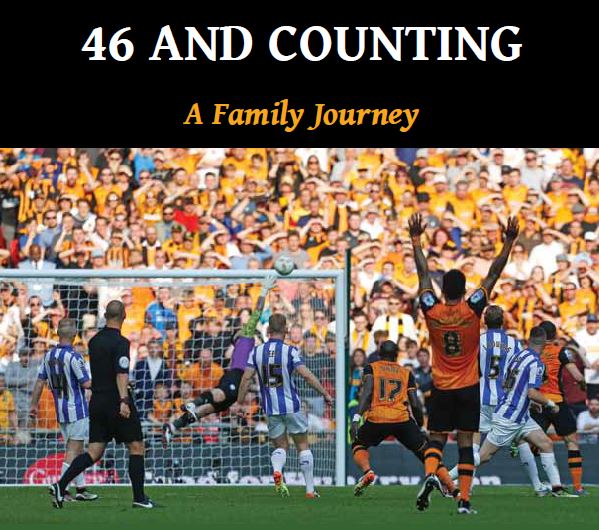 ​
And so we combined the three things we both love deeply; football, our team, and Christine Walters.
Whilst she wasn't able to attend a game herself, it felt like Christine had traveled every mile, kicked, headed and tackled every ball in that 46-game promotion season.
Our book, '46 and Counting,' is now finished. It's a reminder that football isn't just something we consume between 3-5pm on a Saturday afternoon, it's about family, friendship and so much more.
All profits from the book will be donated to Alzheimer's Society and the battle against dementia, available for £10 from YPD Books and Amazon.