A recent fundraising event focused on the link between music and dementia, with music provided by Malcolm Pointon and Hannah Peel.
Electronic music may not be the first thing that comes to mind when thinking about dementia and memories. But last week record label Public Information held a fundraising event at Rough Trade on London's Brick Lane that focused on the link between contemporary electronic music and dementia.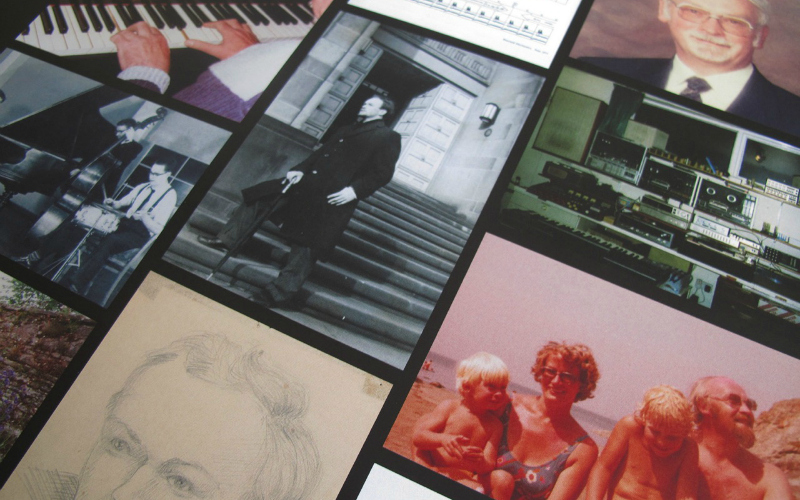 ​
The Quietus co-founder, Luke Turner, hosted the MEMORY DANCE event and opened with a quote from neurologist Oliver Sacks: 'Music evokes emotion, and with it memory. It brings back the feeling of life when nothing else can.'
Emerging recording artist Hannah Peel was amongst the panel that then led a discussion on how music can help raise awareness of dementia as well as help people living with dementia.
Music and Hannah's grandma
Hannah Peel's grandma died this year after 12 years of living with Alzheimer's disease. Hannah's beautiful electro-pop record, Awake But Always Dreaming (My Own Pleasure), wholly focuses on the relationship she had with her grandma.
Talking about dementia in society, Hannah said: 'People ignore it, there was minimal support and it seemed distant, especially in Northern Ireland where my grandma lived.' She described the time when she realised music helped her to connect with her grandma, after turning up at the care home during Christmas to sing songs: 'She sang along and even said Merry Christmas when we left.'
Alongside the record, Hannah submitted a Memory Tapes playlist to 6 Music DJ Lauren Laverne's morning radio show. The playlist inspired others and people contacted her with their own Memory Tapes: 'Afterwards, a 16-year-old girl got in touch to say that she will approach her grandad differently, with more confidence.'
Music and Malcom Pointon
Malcom Pointon was a talented musician who created his first compositions with a four-waveband radio and multi-speed tape recorder. He was also a great pianist and organist. His family was filmed for a documentary in 2007 after he received an Alzheimer's disease diagnosis: Malcom and Barbara – Love's Farewell. His wife Barbara Pointon MBE is also an ambassador for Alzheimer's Society.
Malcolm died in 2007 and Public Information paid tribute by playing an archival LP featuring previously unreleased, homemade electronics recorded by him in the 70s.
Their sons joined the panel and spoke about life with dad and dementia: 'The documentary brought forward the impact of dementia and how it affects families. Alzheimer's Society was powerful with supporting and helping find a way of coping, advocating Social Services.'
'Dad was a fantastic pianist and he got frustrated when he wasn't able to play as well. But most of the documentary was backed with his improvisation and the music literally helped defy his illness. It surprised mum to see that he later started to like dancing too; he would float around the room, with a big smile on his face. There was always music playing.'
The event continued with a film by James Leyland Kirby and a supporting LP that catalogues the effects of early-onset dementia and memory deterioration, leaving music DJ Ben UFO to finish the evening with a special set.
Music and dementia – a special link
Aside from exploring electronic music and dementia, it was amazing to see dementia being talked about so openly and honestly in an unexpected setting. Dementia affects everyone, so it's only right that a group of music-loving, craft beer drinking millennials sat in a renowned record store in London's hip east-end are talking about it.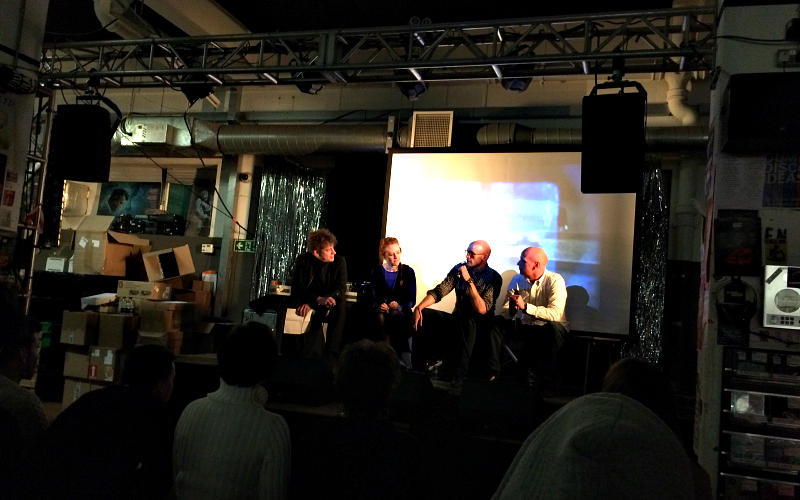 ​
Even when other abilities have faded away, many people with dementia still enjoy listening to music. Musical memory is often retained when other memories are lost and evidence suggests that music can improve someone's mood, behaviour and wellbeing. It's inspiring to see the link between music and dementia being discussed in this way, connecting with a younger generation of music lovers.
More MEMORY DANCE events are set to take place in 2017, you can follow Public Information on Twitter: @pubinf