Martina shares the story of how a continued lack of support from the care system led to her mum, Jenny, who has dementia, having to move into a care home during the coronavirus pandemic.
My mum and dad, Jenny and Steve, have been married for 50 years. This year is the first they have not been together for their anniversary.
Growing up, Mum worked as a self-employed hairdresser, while Dad ran an arcade and provided pubs and clubs with pool tables and game machines. My sister Tara and I loved having them stored in the house – we used to play on a Space Invaders arcade machine kept in the hallway!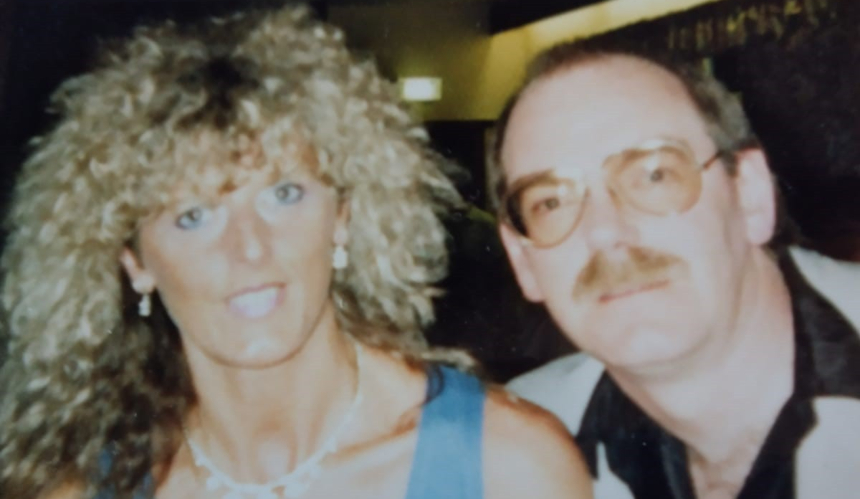 ​
As I had previously worked as a healthcare assistant, which included direct contact with people living with dementia, I noticed the signs in Mum early on before a diagnosis was given.
It was around 2013 when Mum's behaviour started to change; she became forgetful and anxious. Mum recognised the changes in herself too and started to worry, she knew something was wrong.
A bad experience with the doctor
Despite Mum's willingness to see her GP, the appointment was a waste of time. After assessments and tests, Mum's results came back negative. The doctor dismissed Mum's worries and told her she just needed to relax more.
The doctor suggested she take some time out for herself, 'Go get your nails done'. I was fuming. That sort of reply just is not good enough when someone is worried about dementia.
We decided to pay for a private consultation, but those test results also came back negative.
We were put back into the NHS system and got in touch with a consultant who was lovely; he really listened to Mum and her concerns.
The consultant officially diagnosed Mum with Alzheimer's disease from how she was presenting but, despite how great he was with Mum, we weren't given any further support aside from medication for her when it was needed. ​
Difficulties adjusting to a dementia diagnosis
After Mum's diagnosis, we all struggled to accept it. We did lots of our own research and came up with a new diet and supplements that Mum could take to help manage her symptoms.
With a diagnosis like dementia, it feels like you must do something to take back control, to not sit back and take it. 
Shortly after the diagnosis, a woman from our council's mental health team came to visit, taking Mum out to groups for people with dementia.
Mum hated having her future thrust in front of her at these groups. They were full of people much older and further into their dementia journey than Mum.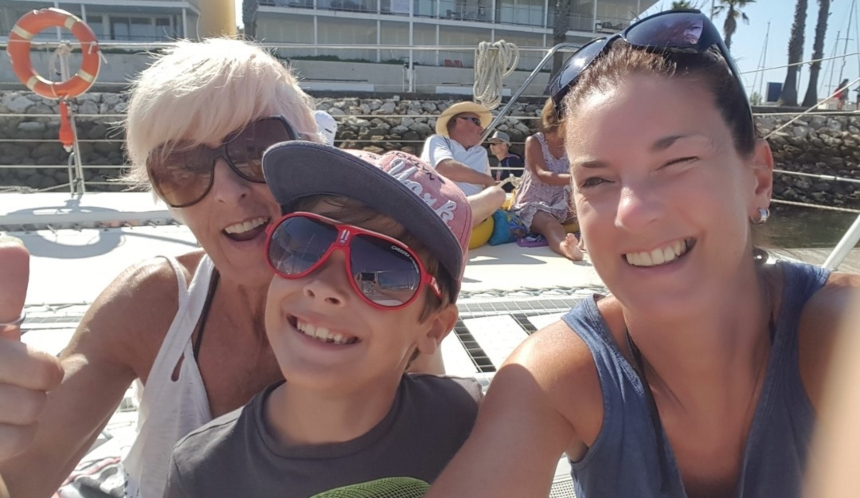 ​
Until her diagnosis, Mum had been independent, social, young at heart; she never looked like she was in her 60s, people always mistook her to be much younger.
Mum was given six weeks with the woman from the council…and that was it. We weren't offered any other support; no carers, no assessments of the house to see how her and Dad were coping.
Facing further problems during lockdown
In 2019, we found a day centre that suited Mum, but it only ran at the weekends at £38 per day. At £300 a month, it was an expensive form of respite for both Mum and Dad.
I found out Dad was entitled to some sort of financial allowance.
Dad didn't know he could claim financial support until I made him aware of it; why hadn't anyone else let him know?
By the time the coronavirus pandemic hit, Mum was bored with the day centre and we had been looking for a new one. With everything now shut, Dad was left at home with Mum – alone – for three months.
Around that time, I had been diagnosed with breast cancer and had to isolate myself to prepare for surgery and treatment. If I could have been there for Mum and Dad, I would have been round in a heartbeat.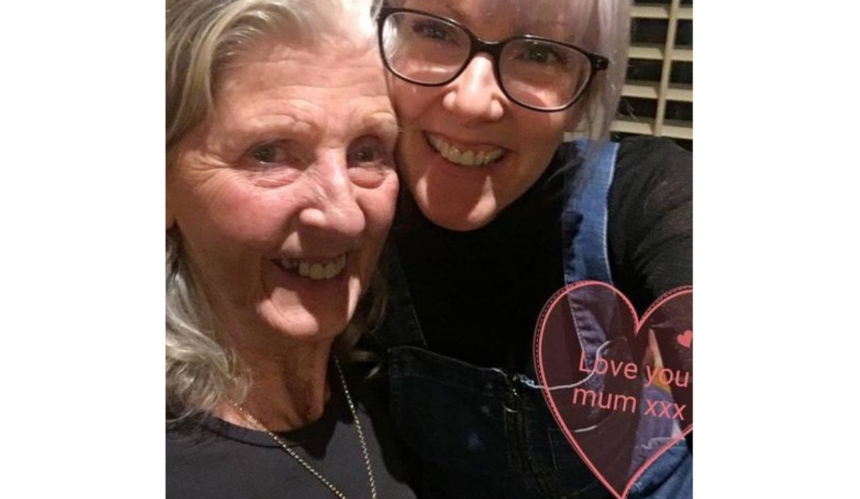 Challenging behaviour changes
When I could eventually visit them at home, it was obvious Mum had deteriorated a lot. Incontinent, sitting in the lounge talking to herself, refusing to eat or sleep.
Mum also started to deny that Dad was her husband. She refused to let him wash or feed her. This tension continued to build up. One morning at 3am, she became aggressive towards him. We knew it was finally time to find external help.
I knew emergency respite was what we needed to give my Dad a break. After lots of searching, we found a lovely care home that would take Mum, despite lockdown.
However, this meant we were not able to visit. We had to make a judgement for ourselves; we just had to drop her off and drive away.
It was like giving your most precious jewel to someone you don't know for them to look after. 
Social services got in contact while we had been searching for a suitable care home for emergency respite, but they were no help at all.
They didn't give Dad any useful advice or support, like how to navigate the complex pricing system for care homes.
Looking at the present and future
Several months on from her move, Mum has settled in well at the care home. We have a new social worker, who is lovely, but she is tied to the constraints of the flawed social system.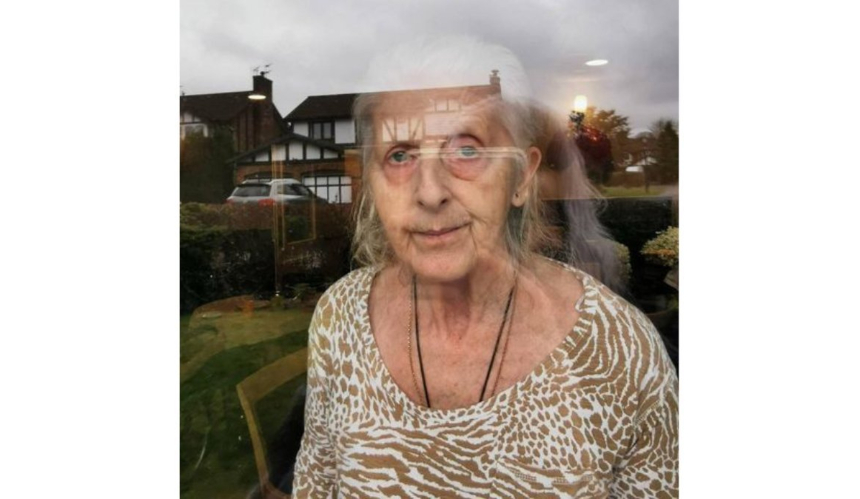 We have a video call with Mum once a week. I saw her in person for the first time since September 2020, on Mother's Day 2021, through the kitchen window of the home for five minutes. 
As a family, we try to continue life without Mum in it. Dad fills his time teaching himself how to play guitar and paint models. Due to the pandemic and its rules, he lacks the much-needed social support from friends and family.
If I could change the care system, what would I do? Every single person living with or affected by dementia has a different experience, so support needs to be tailored to suit their needs.
Everything needs to be clearer, easier to understand and access.
You shouldn't have to search for what is available for your specific care and financial needs; if that is the case, what happens to people living with dementia who don't have any family or a partner to help them find the support??
If Mum and Dad had received the right support early on, things might have been different.
Dad became blurred for Mum. He was no longer her 'husband'. She became confused as to who Dad was. His role changed to 'live-in carer' and 'social worker'. Being her husband was pushed to the back.
Sign up to support our campaigns
Become a campaigner to help people affected by dementia today and in the future.
Sign up now