Arthur Hall, who has dementia, continues to do the things he loves through his Community Circle. Find out more about the impact of personal choice.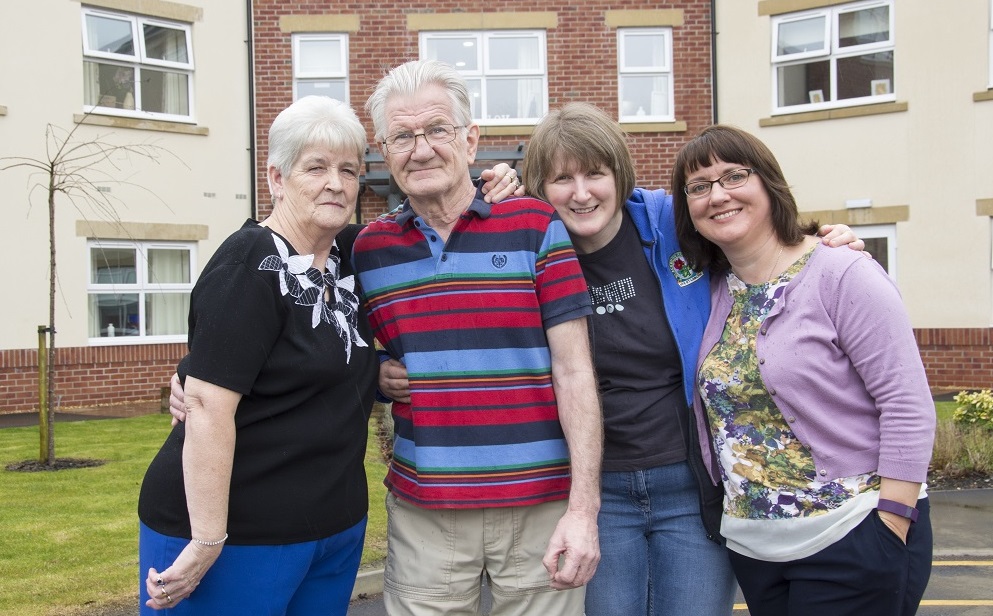 From left to right: Doreen, Arthur, Donna and Cath
When thinking about how to support people with dementia, it's important to consider what's already in their lives – who surrounds them, what they enjoy doing and what's important for their health and happiness.
Our most recent Personal Choice supplement celebrates different approaches to personalisation. This means the methods used by the Society and others to put people with dementia at the centre of their own lives.
Circles of support
Community Circles is just one example – a charity that provides an innovative way to help people be happier, healthier and more connected with the support of those around them.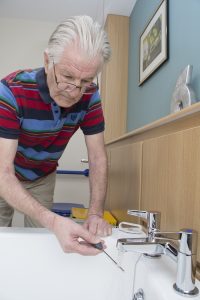 Cath Barton, Community Circles Connector, explains, 'A community circle brings people together around an individual with the support of a trained facilitator. It can have a variety of purposes, whether it's keeping people connected to their faith, getting out into nature or maintaining a hobby such as gardening or swimming. It's intended to have a positive impact on the individual, the family and the community by providing real personalisation.'
For Arthur, his circle of support keeps him involved in gardening and DIY, something he has always enjoyed.
Cath says, 'One of the things we chatted about at Arthur's circle meeting was how to keep him involved in DIY. Not knowing a huge amount about DIY, we asked a man who did.
'Paul, Community Integrated Care's Facilities Officer, comes to Arthur's care home each Friday to do the building checks. We chatted to Paul about supporting Arthur around DIY, and now Paul and Arthur spend some time together each Friday doing the water checks.'
'The circle makes him feel useful'
Doreen, Arthurs wife says the circle has had a really positive impact on her husband's life. 'Since we started Arthur's circle, I have noticed a change in him. He loves doing anything that involves DIY and likes helping people. The circle makes him feel useful and keeps him occupied. He is happy and content and likes keeping busy.'
Arthurs daughter, Donna added: 'Dad's circle is important because, even though he has Alzheimer's, the circle finds ways to keep him involved with his favourite pastimes like gardening and DIY. It gives him something to focus on that he enjoys doing and gives him a sense of purpose.'