The Alzheimer's Society blog is for anyone affected by dementia. Read real stories and advice about dementia, and find out about the latest news, research and campaigns.
Hello, my name is Bryn and I am a Side by Side volunteer in Carmarthenshire along with my mum Annie.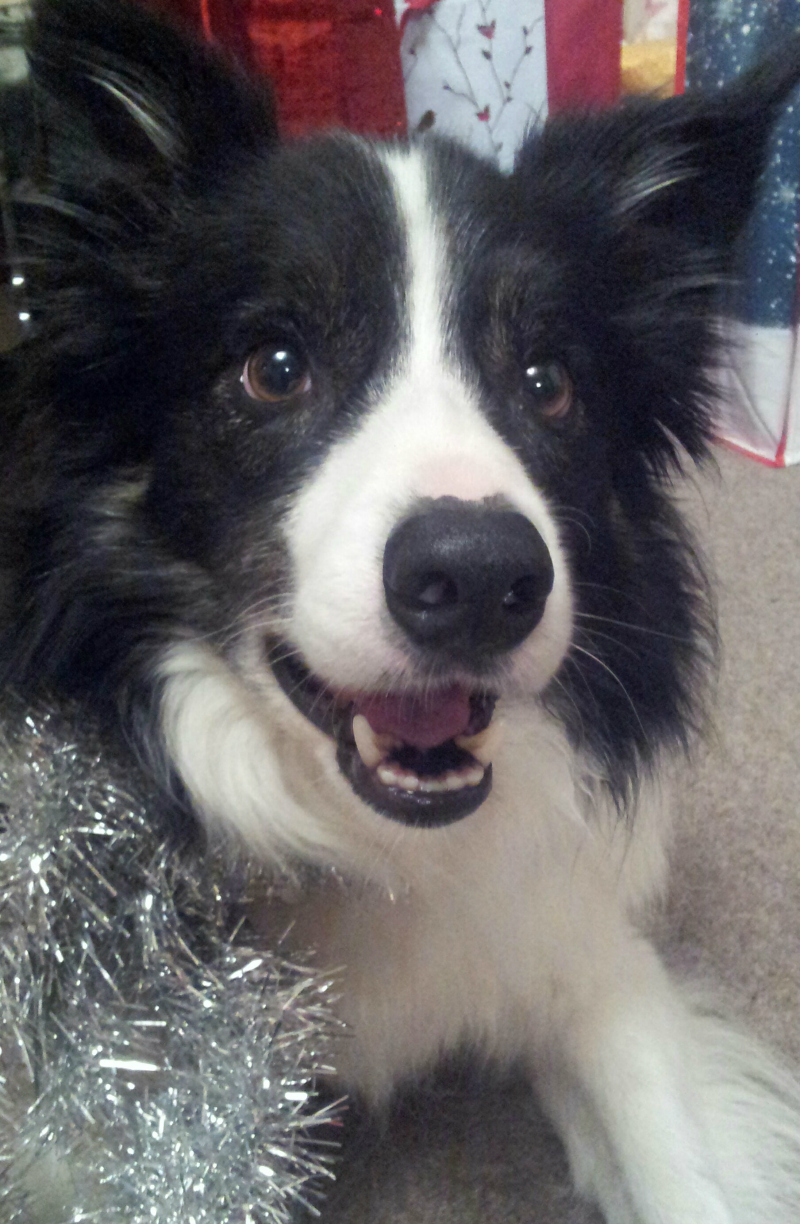 After our introduction on the blog last month I have been asked to write another post about my volunteering, which I think is a very great honour. I already have two other jobs - helping my mum to round up the sheep, and visiting my new friend Rhiannon - and so this is my third. How exciting!
Volunteering at Christmas
December is always a busy month in our home, but that's great for me as I love to be in the heart of things. As we don't have any young humans in our house any more my mum says she has less to organise for Christmas, and so she likes to spend time finding little gifts made by people that live locally. My mum helps to organise a craft show in the summer (she has lots of jobs too) and so she knows plenty of people that she can ask to help. The great thing about this is that I get to meet them all. My mum rings round with her requests, and then she arranges to collect the gifts a few weeks later. I enjoy going in the car and we have a lovely time driving around, meeting friends and drinking tea while we gather everything up, it's really good fun.
My mum says this is all good experience for me, because as a volunteer I have to visit all sorts of places. We usually go to see Rhiannon at her home but she was poorly recently and so we went to visit her in our local hospital. I wore my special coat to tell everyone I'm a therapy dog, and made sure that I was on my very best behaviour. I had a fab time though because as well as spending time with my friend I was able to say hello to some of the other ladies who were there. I had lots of fuss and everyone made me feel very special. Luckily Rhiannon is much better now and is back home with her family again.
A time for giving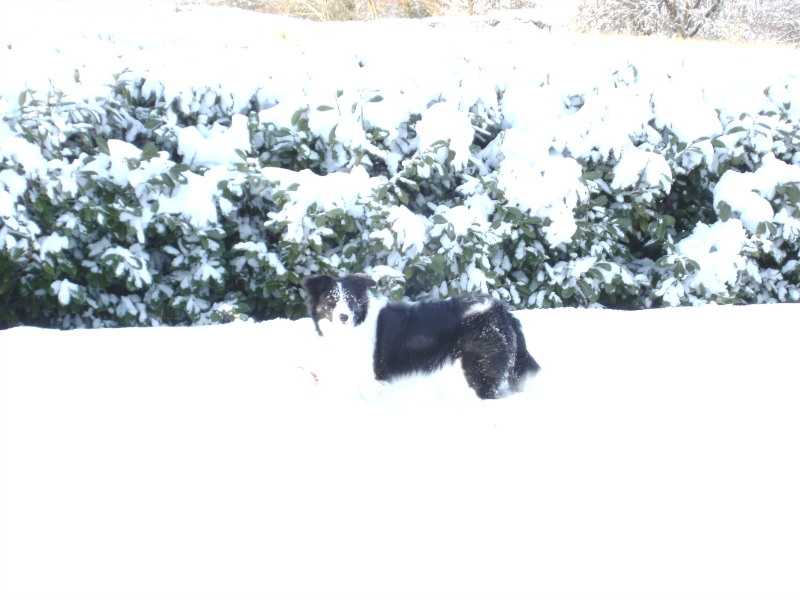 In the middle of December, after collecting our gifts my mum wraps everything up in nice paper, and puts the parcels under the Christmas tree in our lounge. Now I don't know if you know this, but us dogs have a much better sense of smell than people, and I can't tell you how tempting all of these goodies are. With extra food in the cupboards, and nice presents for everyone, Christmas smells great! After a quick sniff of the gifts I can always work out who will receive what, but I don't let on, as you humans like a surprise ...
I know that my mum has arranged a gift for me to give to Rhiannon, and by the time you read this we will have been to collect it and wrapped it up ready for our next visit. It is just a little something to show her how much I like being her friend and that I enjoy the time we spend together every week. I will be thinking of her on Christmas Day and will hope she is having a nice time.
And lastly, before I go, another of your human traditions is to make a New Year resolution. It seems strange to me that you wait all year to do this, but then maybe that makes you more motivated to do whatever you have promised? Anyway, if anyone is looking for an idea for next year, how about joining me and becoming a volunteer. After all, if you can spare an hour a week to make friends with someone living with dementia near you, how nice would that be?
Love from Bryn x