Alex Preston, 57 years old, has young onset Alzheimer's disease. He tells us how he wants to help people develop a better understanding of dementia.
My name is Alex Preston and I am 57 years old. I consider myself to be living well with young onset Alzheimer's disease.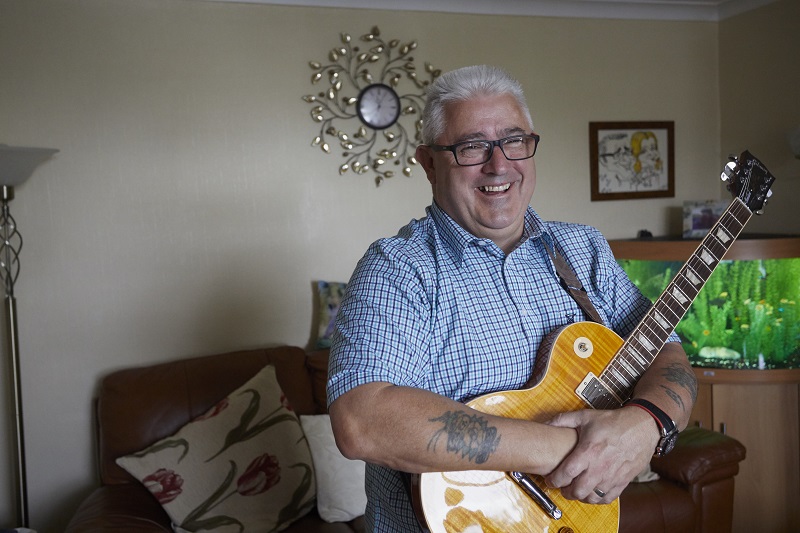 ​
I haven't always lived well because my journey to diagnosis was difficult and extremely stressful. I worked alone on a shift pattern when my symptoms began to present themselves. My colleagues started to complain about my work, but I wouldn't accept I was making mistakes and believed there was a conspiracy against me. I just didn't understand what was happening to me and it was a shock to see evidence of my mistakes.
I was referred to a mental health unit after my GP saw one of my work colleagues. That really made me feel low but it turned out to be the best thing in a strange kind of way. The consultant actually listened to my wife Susan and me, ordered an MRI scan and carried out my first memory test before referring me to the memory clinic. Even though I knew what the memory clinic did, my diagnosis still came as a massive shock. I didn't want to believe it, and many tears were shed by Susan and me. However, it was also a relief because I finally had an answer.
My previous job involved a lot of calculations, yet now I struggle counting. This makes me feel vulnerable. I no longer use my cooker as I have burnt myself a few times and nearly set fire to the kitchen twice when I became distracted. I still socialise but I can find it confusing to be in a room full of people who are all taking at the same time. It makes me very tired so I don't go out very often now.
One thing that helped me get out of a very dark place after my diagnosis was my music. I decided to write and record an album, which was something I'd never done before. Some people didn't think I could write an album and some people told me not to be stupid. That just made me more determined to prove them wrong. And I did! When BBC Introducing started playing my song 'Don't Waste Time' they didn't realise it was written about living with Alzheimer's.
My wife Susan really understands, she keeps me safe and encourages me to be active, allowing me the freedom to do whatever I want within reason, which enables me to enjoy life.
I refuse to hide away and will defend my right and the right of others living with dementia to be recognised and treated with respect. I used to get angry when people said silly and hurtful things to me. I now recognise this is due to people's lack of knowledge and understanding of dementia.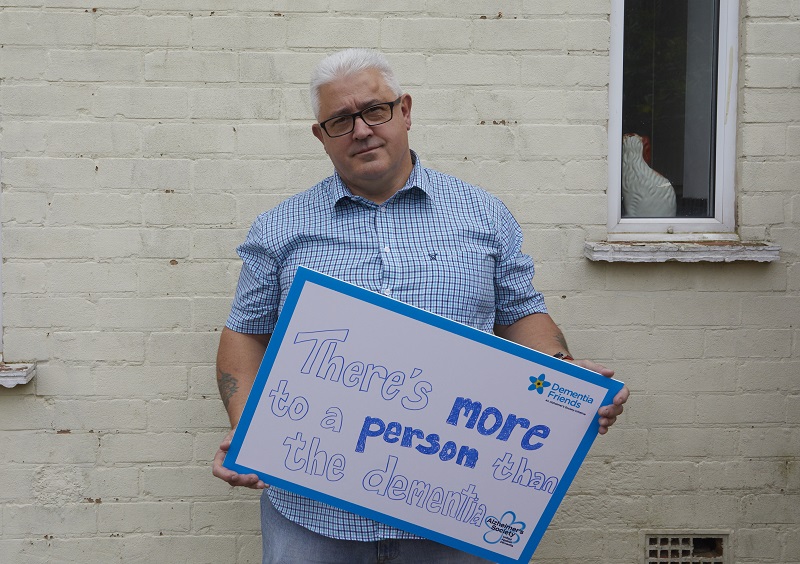 ​
So when the opportunity came along to become part of the new Dementia Friends video, I jumped at the chance. It's my opportunity to help people develop a better understanding of the disease, and help them recognise that people with dementia still have feelings, still have dreams, still like to laugh and still need friendship.
I want people to treat and speak to me like they would anyone else and don't assume anything about me. If I'm confused or struggle, be patient with me. Don't talk about me as if I'm not there. And don't stop me trying to do things.
Become a Dementia Friend
Learn more about dementia, how it affects a person and what actions you can take to help people affected by dementia in your community. Become a Dementia Friend now and see our video featuring Alex.