Want to know what it's like to work at Alzheimer's Society? Hear from our team.
Sharon Markham – Dementia Support Worker
Sum your current role in three words...
'Diverse, challenging, interesting.'
What are you passionate about?
'My passion is ensuring that people affected by dementia receive the best support and information available; that's why I became a Dementia Support Worker.'
What's the best thing about your current job?
'It always surprises me! What is in my diary doesn't necessarily reflect what I do on any given day. This means that the job is always asking something different.'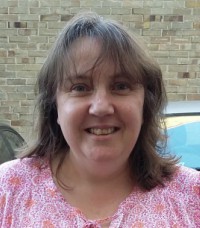 Hanna Yusuf – Regional Media Assistant
Sum up your current role in three words…
'Fun, engaging and rewarding.'
What's the best thing about your job?
'The best thing about my job is being able to make a difference for people that are affected by dementia. The other best part of my job is being able to work with colleagues from other directorates, as I believe that it is important to learn about one another and build connections to keep dementia in the headlines and to be an integrated organisation.'
'The role gives me the chance to practice my passion as a media enthusiast and at the same time, has allowed me to contribute my efforts in finding a cure [for dementia] and helping those affected by dementia.'
Claire Ward - Information Governance Manager
What's the best thing about your current job?
'Getting to work with everyone across the Society and find out about all the work that goes on. Feeling like I am making a difference in a small way to the lives of people affected by dementia through helping others work effectively and safely with information.'
Why did you choose to work for the Society?
'I was at a point career wise where I was ready to step up and be the data protection lead in an organisation rather than just working to the lead. However I was happy where I was and only intended to move on if I saw the right role. I saw the advert for the IG Manager role and jumped at the chance to apply as this was definitely it! The more I researched the role and Society, the more I wanted to work here to help play my part in the fight against dementia. Having cared for a relative who had Alzheimer's disease, I know first-hand how important the Society's work is.'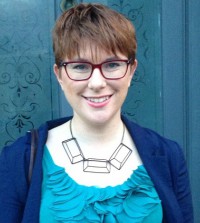 Jo – Day Support Manager
'I am a Day Support Manager for The Limes, which is a service for Younger People with Dementia. We provide person centred support to clients and staff, and every day brings new challenges and knowledge. The Limes is such a positive place to be, and it never feels like work.'
'Through the Society I have recently achieved Silver status as a Trainer, delivering on Person Centred Approaches and Complex needs, and I am also the South Facilitator and Companion for the Employee Forum enabling me to help and support my colleagues in the South of England.'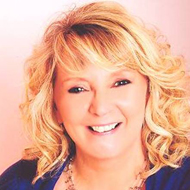 Angelo – Helpline Adviser
'My role involves both working on the Helpline and helping enquirers, as well as ensuring the smooth and efficient day to the day running of the Helpline.'
'The Helpline is very important to people as we can offer high quality advice and emotional support to those affected by dementia. I am fortunate enough to work with a very strong and supportive team, and am very proud of the work that we do here.'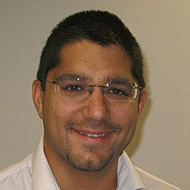 Will – HR Service Centre Team Leader
'It's such a fantastic place to work, not only because of the life changing work that we do to enable people to live well with dementia, but the positive atmosphere that exists in the office. I never have the Sunday blues or dread coming into work, in fact every day I look forward to coming into work and making a difference.'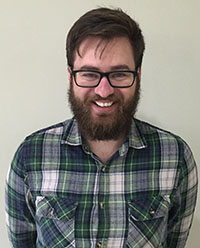 Jane Tooke - Evaluation and Impact Programme Manager
Sum up your current role in three words
'Evidence, impact, evaluation.'
What's the best thing about your current job?
'Feeling like I can make a contribution to improving the lives of people affected by dementia alongside so many excellent colleagues.'
What's your greatest work achievement?
'Developing the Service User Review Panels. I learnt such a lot from the people with dementia that I worked and I continue to be proud that SURPs are so well used as a way for us all to listen to the views of people with dementia.'