Alzheimer's Society is a pioneer in public involvement in dementia research. Our Research Network, established in 1999, now includes a team of over 280 carers, former carers and people living with dementia.
What is the Research Network?
Alzheimer's Society's philosophy is that people with dementia and carers can make a unique and valuable contribution in every stage of research. The knowledge and passion of those affected by dementia ensures that our research funding is allocated to projects that address the real needs and concerns of people with dementia and their carers.
Research Network volunteers play an integral role in the research programme: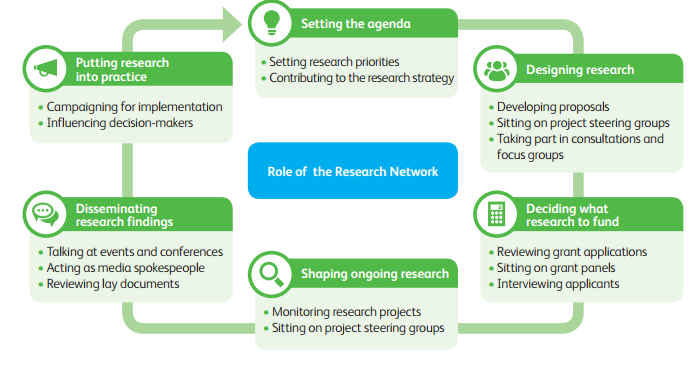 Increasingly, Research Network volunteers play an active role in dementia research funded outside Alzheimer's Society.
They co-design research projects, sit on steering groups, take part in focus groups and act as co-applicants in our research partnership projects.
Read personal accounts from members of our Research Network.
Join the Research Network
For more information or questions regarding the Research Network, please email our team. Alternatively, you can call 020 7423 3656.
Become a volunteer
Email us