Linda Powell, a dedicated Research Network volunteer, shares her experience of visiting a Digital Health Innovation lab and discusses the potential impact of technology on people affected by dementia.
New technology has become more important than ever before, as we've faced a very different way of living over the past few long weeks of COVID-19 lockdown.
If we didn't know about Skype, Zoom and FaceTime, many of us are now, undoubtedly, experts at using these methods of video communication.
Learning and adapting is something that those without dementia take for granted.
Visiting the Helix research centre
For people with dementia, it's not so easy to adapt to new technology.
However, thanks to centres like Helix at Imperial College in West London, more and more people affected by dementia could soon enjoy the benefits of technology.
In my role as a Research Network volunteer, I was invited (before social distancing became the norm) to go along to a demonstration at a very futuristic research hub, next to St Mary's Hospital in Paddington.
Helix's innovation laboratory focuses its research on early detection of disease and improving health. Using scientific and technological advances, it aims to create affordable at-home devices to help diagnose and screen people's health.
It could make a huge difference to helping those with dementia continue to live independently for longer.
How could technology help a person with dementia?
Designers, developers and clinicians at the research centre demonstrated the work they were doing with voice-activated services such as Amazon's Alexa, as well as downloadable phone apps and sensors in the home.
These technologies can help monitor a person's wellbeing from their daily activities and eating habits to weight, blood pressure and even their toilet habits, as well as visitors to the door – both wanted and unwanted.
Some may think, is this not a bit too invasive? A visiting carer, or family member, is likely to be keeping an eye on exactly the same issues.
The scientists were careful to factor privacy and dignity into their designs as a priority.
Voice-activated devices would be used for instructions and reminders but cameras would only be used for video communication, or on the outside of the home, for security.
Improving the lives of people affected by dementia
With my own father, I found his daily habits changed from forgetting where things were, to forgetting how to use things and then forgetting what to use. His days became nights, and nights became days. As his illness progressed, his activity levels slumped and so did his desire to eat and drink.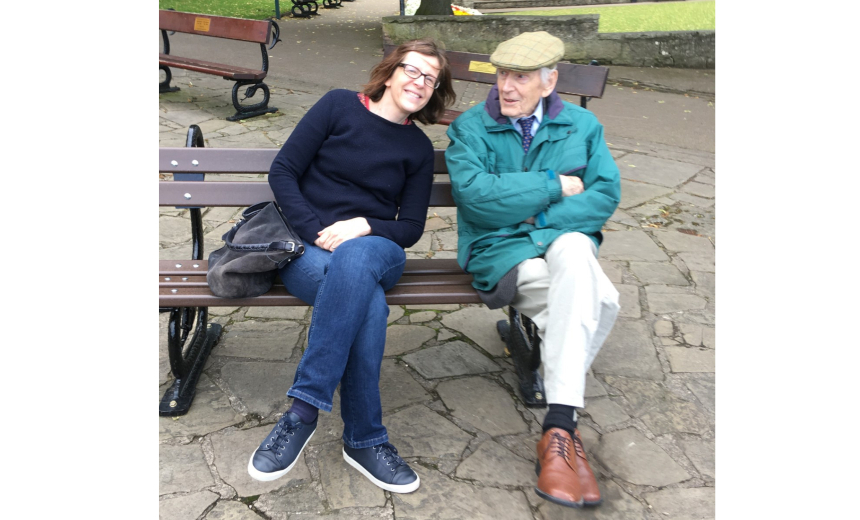 This innovative technology has the potential to offer instant up-to-date information to help family members and carers feel more reassured about the security and wellbeing of someone with dementia.  
More importantly, though, this technology has the potential to give someone the chance to remain comfortable and secure in the familiarity of their own home, up until the final stages of Alzheimer's' disease.
Find out more about the Helix Centre