My visitors book is for the person with dementia to keep track of the professionals who visit them in their home.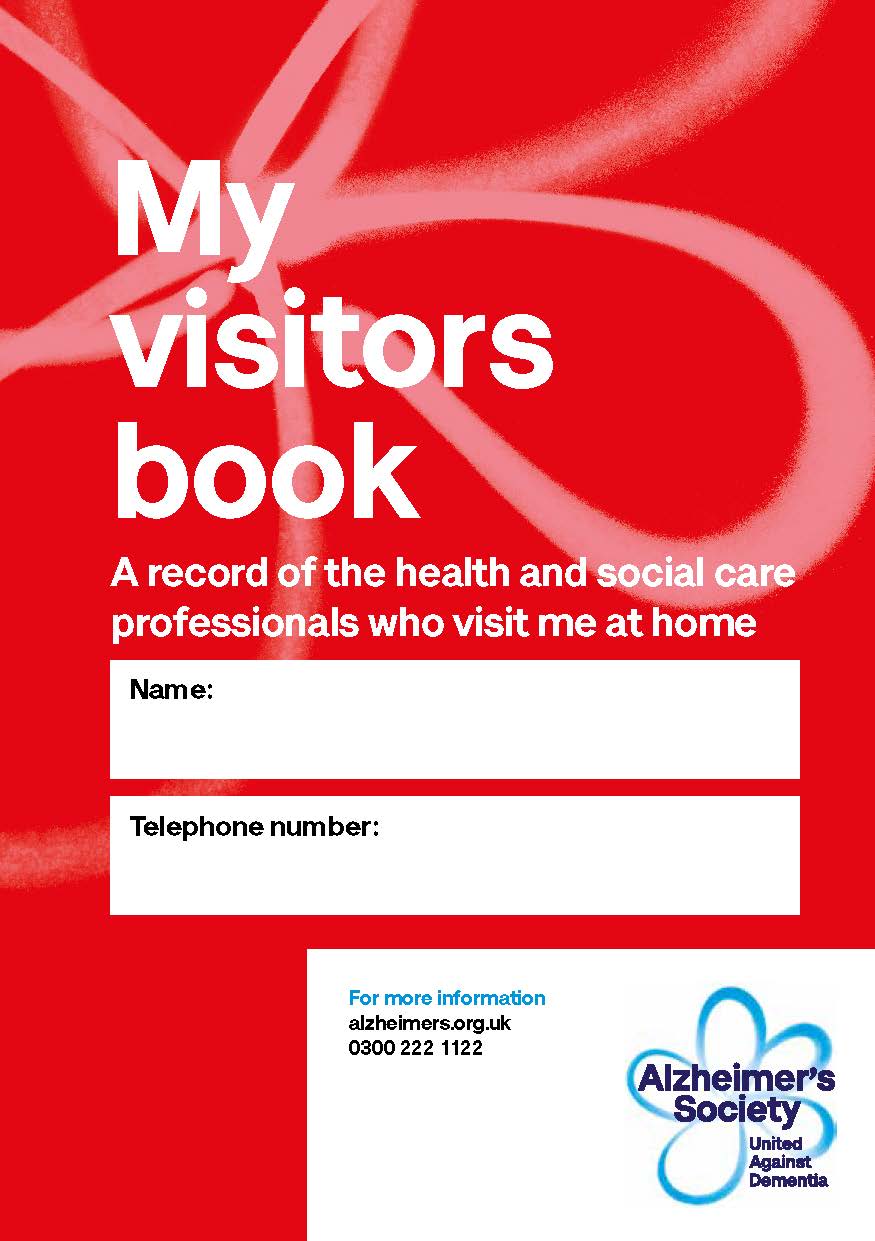 There is space for the person to include:
the name of the professional
organisation
job
contact number
reason for their visit
what they did
when the next appointment is.
This resource provides a useful way of recording what happened and developing self-help strategies. Notes may include details such as the names of factsheets or subjects covered in the meeting or a reminder to look at a specific chapter of The dementia guide.
The booklet does not replace the recording processes of any homecare agencies or clinical professionals relating to care plans. Any entries made by people other than the service users should adhere to confidentiality guidelines and any expected local standards of recording.
Above all, this resource is for the person with dementia themselves to refer to and use as is most appropriate for them.
Code 923
2017: 32 pages, A5