Whether you're taking on a 5K or a marathon, read our training guides to help you prepare for your running event.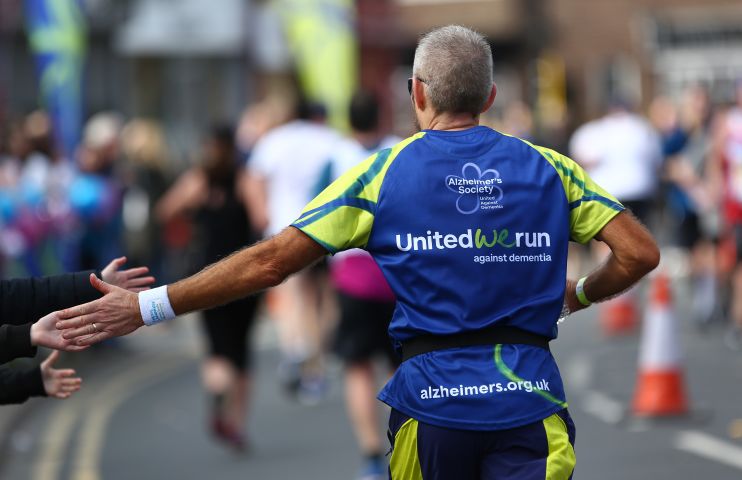 Taking part in a run for us is a great way to motivate yourself to improve your fitness, whilst helping us transform the lives of people affected by dementia.
It is important to prepare and train for your challenge to ensure your safety and enjoyment. Our training guides are designed to advise all of our runners, from beginners to the more experienced athlete!
Once you are registered for a run we'll provide you with training tips in the lead up to your event to help you get the most our of your run on event day.
If you have a medical condition which could be adversely affected by exercise, you are aged 65 or above, or if you have any doubts about your health, you must consult your doctor before taking part in a run.
Training guides
Along with our training partners Running With Us, we have developed some useful guides to get you started with your training and help you through to race day.
Please select your event distance and the guide that best reflects your current fitness level - you'll find guides for beginners, for improvers and for more experienced runners. We also provide top tips for tapering.
Other useful information
Running With Us have also provided some other useful information to cover all kinds of common runners concerns - from fitting training into a hectic lifestyle, to choosing the right training shoes. There are also some great stretches and tips on posture to make sure you're giving yourself the best chance to train injury free!
Contact us for more information.
Meet the experts
Alzheimer's Society has partnered up with running experts Running With Us to bring you the best training guides and advice. Nick and Phoebe are professional coaches who have helped to train everyone from beginner runners hoping to complete their first 5K to international elite athletes beating personal bests. You may have spotted their top tips and advice in high profile magazines such as Men's and Women's Running, where they are currently resident Coaching Editors.