More ways to get involved
Here are ways people affected by dementia can share experiences, insights and ideas to help influence our services, resources and those of other organisations we are working with, too.
Sign up to receive our e-newsletter
This monthly newsletter sent by email provides updates about how people have been getting involved, the difference involvement has made, and opportunities to get involved. 
To sign up, or if you no longer want to receive the newsletter, please email the Dementia Voice team at [email protected]. 
Follow us on Twitter
Join in the conversation on our Twitter account: @AlzSocDemVoice.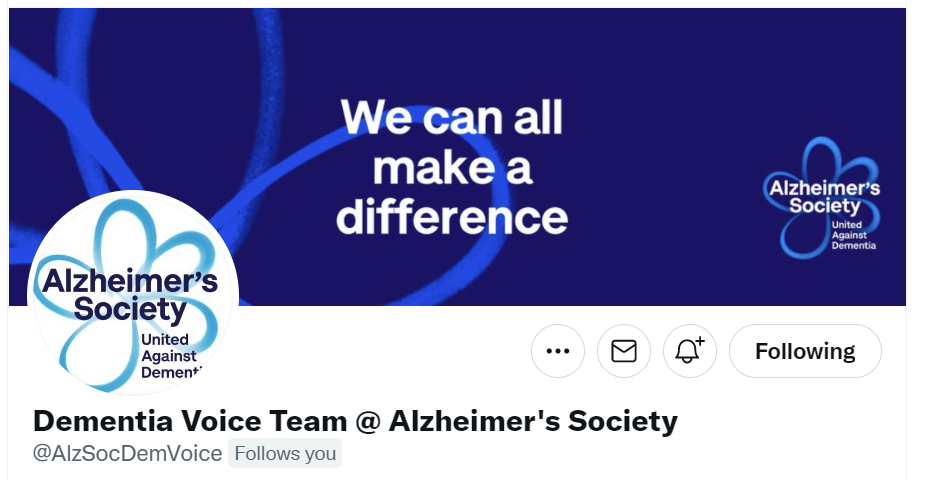 Online surveys
Join our nationwide panel of people affected by dementia to receive surveys regularly. Choose to answer those that interest you. Currently, many have a Covid-19 theme, but topics may cover other aspects life affected by dementia too.

Or perhaps you just want to do a survey occasionally if a project comes along that relates to something important to you, such as influencing the planning and improvement of dementia services in your local area.

Interested? Please complete our short sign up form.