Teach about dementia with your youth organisation and help us create a dementia-friendly generation.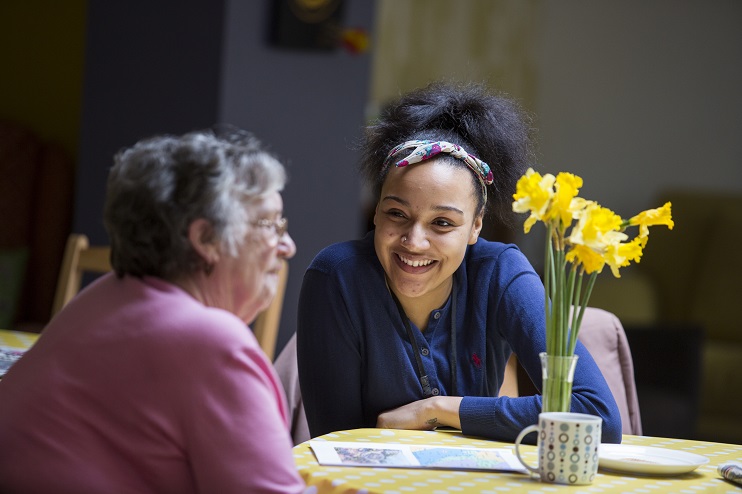 Alzheimer's Society are enabling and empowering the next generation to be dementia-friendly. We are working with groups from Girlguiding UK, National Citizen Service, Cadets and others to raise awareness about dementia and encourage action in the community.
If you are a member of The Scouts Association, please look at our Scouts page.
Social action pack for leaders
Request our Social Action on Dementia handbook for your youth group. The pack contains activities that you can run with your group to introduce the issue of dementia in a fun and interactive way. The pack also gives lots of ideas and ways in which your group can help and support people living with dementia in your community.
Alzheimer's Society is proud to be part of the #iwill campaign, pledging to support young people taking social action.
Dementia Friends
You can request a Dementia Friends Information Session. Dementia Friends Information Sessions are one hour, awareness-raising sessions about what it is like to live with dementia and how we can all contribute to make our communities more dementia-friendly. They are run by Dementia Friends Champion volunteers and are suitable for anyone aged 5+.
Email [email protected] for further support and information.