Flu vaccination, or the flu jab, is available every year on the NHS. Here's why it's important that all people affected by dementia have the vaccine.
As temperatures begin to fall, we're advising people affected by dementia to protect against the flu this autumn and winter.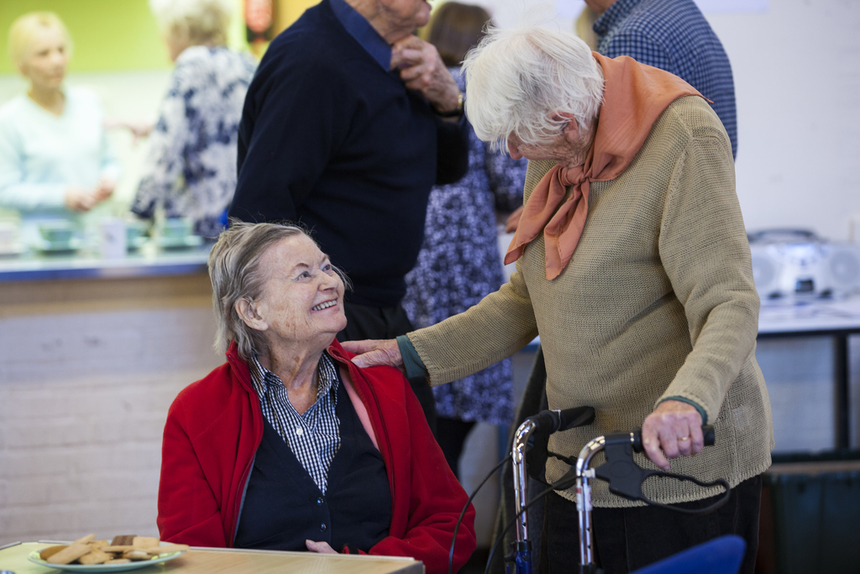 Flu vaccination, or the flu jab, is available every year on the NHS. It helps to protect people of all ages against the flu virus and related illnesses. But while anyone can get the flu, it's more dangerous for some people than others.
In particular, flu can be more severe for older people (aged 65+) and those with underlying health conditions, such as heart disease or dementia.
Despite this increased risk, the Department of Health and Social Care reports that only 49.2% of those with chronic neurological disease had the flu vaccination last year.
This led to a rise in admissions to hospital and intensive care for flu-related illness.
Why it matters for people affected by dementia
People living with dementia are at particular risk of severe illness if they catch flu. Dementia can make people less able to fight off infection. This means that patients are more likely to develop serious complications, including pneumonia, and are more likely to be admitted to hospital.
Evidence suggests that people with chronic neurological disease are approximately 40 times more likely to die if they catch flu than those who have no other underlying health conditions.
Even for people who live well with dementia and lead otherwise healthy lives, it is still important that they help protect themselves by having the vaccine. If you are the main carer for someone with dementia, speak to your GP or pharmacist about having the vaccine along with the person you care for.
Where and when can I get the flu vaccine?
The flu vaccine is available for free on the NHS to people who are at risk, most commonly from your GP. You can also get it at local pharmacies which are offering the service.
The NHS advises that autumn is the best time to have a flu vaccine, but you can also have it later in winter.
I had a flu jab last year. Do I need another one?
Yes. Flu strains often change, which is why new flu vaccines are made every year. This means people affected by dementia need a flu vaccine every year too.
Although people who have a flu vaccination do sometimes still get the flu, it's usually milder and doesn't last as long as it would have otherwise.
Next steps
• Learn more about the flu vaccination on the NHS website