A common misconception about older people and those living with dementia is they have no interest in sex or intimacy. Learn more from our helpful resources.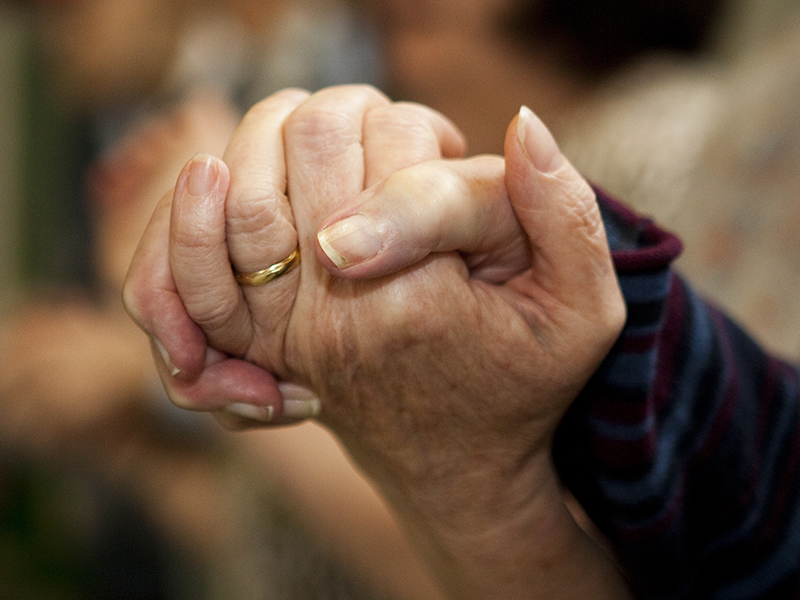 ​
The Older People's Understandings of Sexuality (OPUS) research group, a collaboration of researchers across universities, has found that sex and intimacy can be vital in maintaining health, well-being and personal identity. This can also form part of a wider conversation about human rights, association and self-expression.
The OPUS research initiative has published a set of tips for care staff to help older residents meet their needs concerning sex, intimacy and sexuality. Tips include using TV programmes like Last Tango in Halifax (BBC1) with realistic, positive portrayals of older people to encourage residents to discuss how expectations of old age are changing. This can help to recognise older people as sexual and intimate.
What about consent?
For people with dementia, capacity to consent to sex or intimacy may fluctuate or be non-existent. If an individual is expressing mutual sexual interest in someone other than their spouse, or same-sex desire for the first time, all concerned should work together towards a solution. In line with good care practice, there should be the inclusion of sex, intimacy and sexual or gender identity as part of needs assessments and healthcare plans that take into account personal circumstances and physical and mental well-being.
Other challenges
The ability to be intimate or sexual is influenced by factors facing anyone needing longer-term care, especially if living in a care home. For instance, one care home resident in our research observed that people make different choices concerning sex, but that they may not be able to exercise their sexual or intimacy needs because of the care environment:
Some people make a big fuss of it and some don't… But, as far as I'm aware, there are no double rooms here."
The lack of double beds effectively designs sex and intimacy out of the environment. It also contributes to the idea that individuals living in care homes and their partners are sexless, or that sex is unusual or unthinkable.
The situation is more complicated for those identifying as lesbian, gay, bisexual or trans* (LGBT) who may feel obliged to go 'back into the closet'. If they go unrecognised, their needs will go unmet.
Trans* people could also face the humiliation of being misgendered, that is, identified as the wrong gender. What if a transwoman is prevented from shaving and could end up growing facial hair? This would be a forced retransition to the gender the person may no longer identify as. More information about trans* issues can be found in the Alzheimer's Society booklet LGBT: Living with dementia.
Service users also need privacy to be intimate. We spoke to care staff who thought that this could be compromised by overcautious approaches to safeguarding. Some simple solutions could be possible, such as 'do not disturb' signs. An over-cautious approach could risk undermining people who may have lived through a World War and may have great-grandchildren.
Don't rule it out
Those involved in caring for someone's well-being could cooperate to overcome the challenges identified. Some simple things identified in the tips for care staff resource could be done with immediate effect. Alzheimer's Society also has useful guidance on sex and intimacy.
In the long-term, we need a wider social conversation that positively recognises older people and those with dementia who choose to be regarded as sexual or intimate beings.