Hear from UK Power Networks about how vital the Dementia Friends programme is in order to deliver the right service for their customers.
Following a staggering increase in the number of people with dementia signing up to receive extra support, UK Power Networks knew more needed to be done.
Hear from Cody Prior, Partnership Co-ordinator at UK Power Networks, about how vital the Dementia Friends programme is in order to deliver the right service for their customers.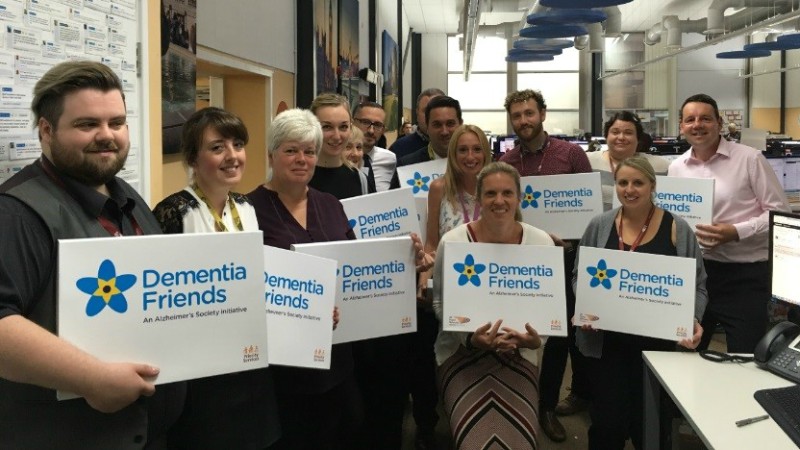 ​
Many of UK Power Networks staff have joined the Dementia Friends programme
My journey with Alzheimer's Society started when I spoke with other organisations that had introduced the Dementia Friends programme to staff. I felt so inspired and motivated for UK Power Networks get involved, too.
Why Dementia Friends is important to us
Our organisation owns and maintains overhead lines, underground cables and substations that distribute electricity. We serve eight million customers across the East of England, London and the South East. Many of our 6,000 members of staff speak with customers face-to-face as well as over the phone.
During a power cut, we advise how to keep safe near electrical equipment. We also provide vulnerable customers with extra help through our Priority Services Register (PSR).

We continually look for ways to improve our services for people on the PSR. It's important that we carefully monitor how many people sign up for the PSR.
In January 2017, we noted a significant rise in the number of people registering for the PSR who were living with dementia. There was an increase of 150% sign-ups over six months.
This was clear evidence that we needed to launch the Dementia Friends programme across the business. I knew it would be a time-consuming commitment, but this shows how important it would be for customers and staff.
How we initiated the Dementia Friends programme
First, we invited our executive management team to become Dementia Friends. A colleague joined me to learn how to deliver face-to-face Information Sessions.
Learning from others is important. I was very fortunate to have a good relationship with staff at British Gas who were Dementia Friends. Working closely with them helped us to understand their successes and challenges.
Next, I worked with our partnership manager from Alzheimer's Society to produce a presentation box. This would be a carefully considered toolkit for managers to use. It needed to create an impact and provide everything required for Sessions in one place.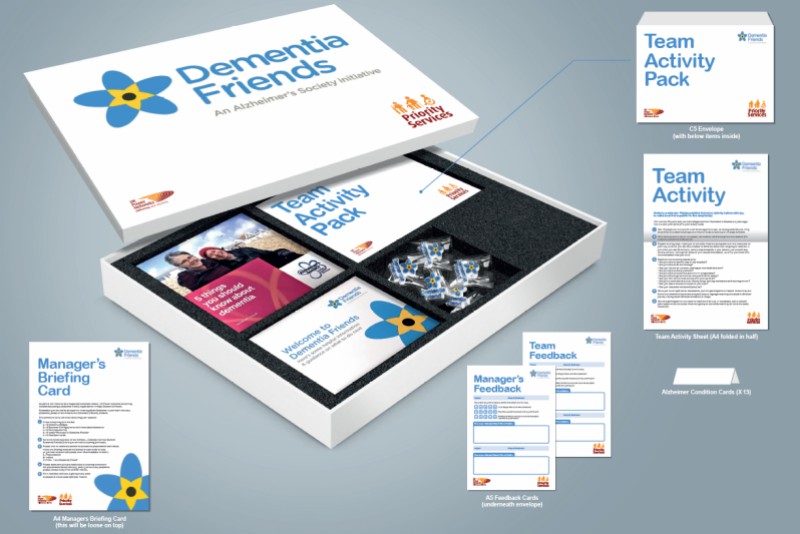 ​
All of our managers at UK Power Networks receive this box for their Dementia Friends Sessions
Delivering Dementia Friends Sessions across the company
Our managers regularly attend leadership events. They were the ideal opportunity to launch the Dementia Friends programme. The feedback was overwhelmingly positive. There was a real passion and drive to deliver to staff.
To provide extra support, I embarked on a road trip to hand-deliver the Dementia Friends boxes to managers and explain the programme. Our Customer Services Director and other senior managers came to locations, too.
Matt Rudling, Director of Customer Services at UK Power Networks, said:
'This is about transforming the way we think, act and talk about dementia. Becoming a Dementia Friend increases our awareness of the condition. It helps us support our families, friends, colleagues and customers living with dementia.
'People often have a personal response to this programme because dementia doesn't just affect our customers. It affects many of our employees in their personal lives and we have had hugely positive feedback from across all areas of the business.
'A power cut can be unsettling for someone living with dementia. We believe that by building greater awareness and understanding of dementia, our staff will be able to provide a service more appropriate to their needs.'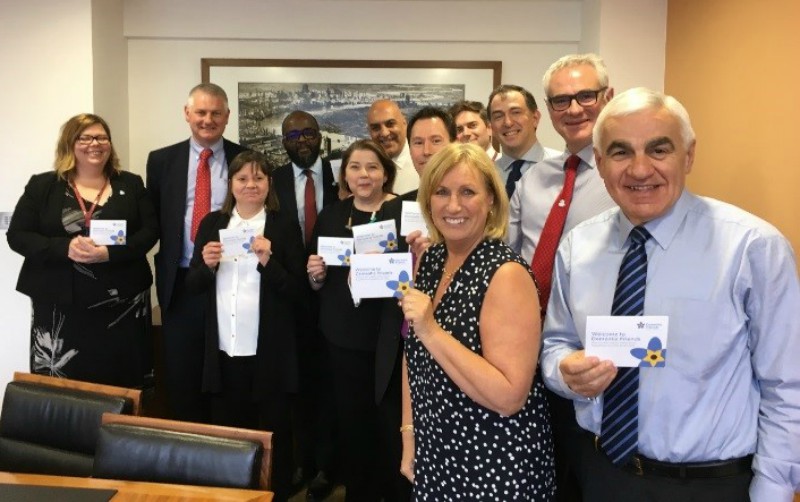 UK Power Networks are becoming Dementia Friends in order to better serve their customers.
How Dementia Friends helps staff on a wider scale
The emphasis of the programme is to provide the best customer service to people affected by dementia. However, a number of staff have indicated the Sessions have also helped them on a personal level outside of the workplace.
The launch of the programme has been a personal mission for me. It has also been welcomed with open arms by the management team at UK Power Networks.
It's so rewarding to hear employees' stories of how it has helped them. It supports their customers, plus family and friends, coping in potentially difficult or emotional situations.
Next steps