Jane Round, our Dementia Café Group Coordinator in Dudley, talks about their recent 'Bring your own memorabilia' session.
Having tangible items can help stimulate emotions and memories for people with dementia.
Here at Beacon Centre Dementia Café, in Sedgley, we ran a 'Bring your own memorabilia' session so we could all share our experiences and life stories.
Several people brought in their treasured items, from hand-made christening shawls to photos, newspapers and clothing.
Wonderful stories were attached to all the belongings and everyone really enjoyed listening to them. It's lovely to see what items we keep and how much they mean to us. Below are some of the photos we took that afternoon.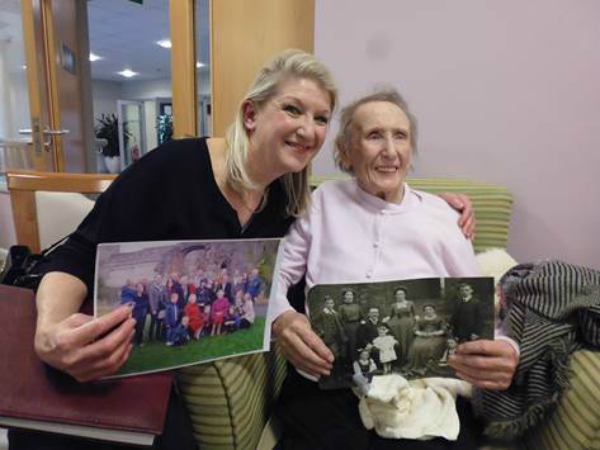 This is Avril Watkins with her mum, Beryl Brookes. The black and white photo is of Beryl's mum on her 21st birthday, standing in front of Dudley Castle. Beryl's birthday is on the same day as her mother's, and when she was 90 her family gathered at Dudley Castle to recreate the original photo – all 35 of them!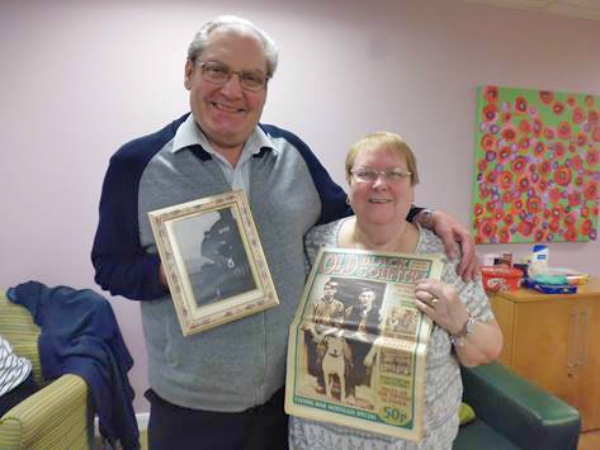 Jeff Ameson is holding a treasured photo of him working on the railways, where he started out stoking the engines. Doreen Ameson has a lovely collection of old newspapers, including some special editions featuring images of the Black Country through the years.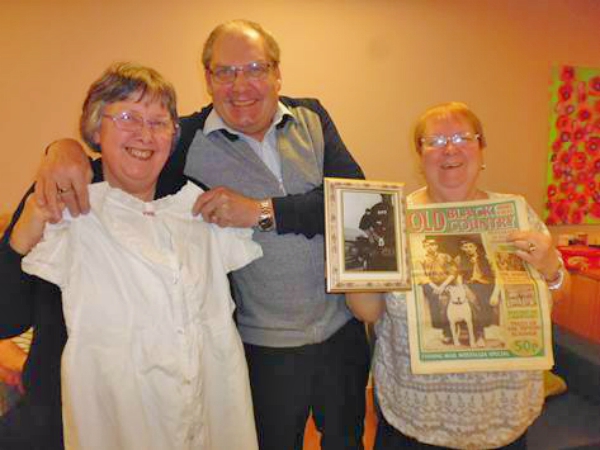 Jeff and Doreen are joined by Joyce Small, who brought in some undergarments that belonged to her grandmother; they were beautifully stitched and in great condition, having been well cared for over the years.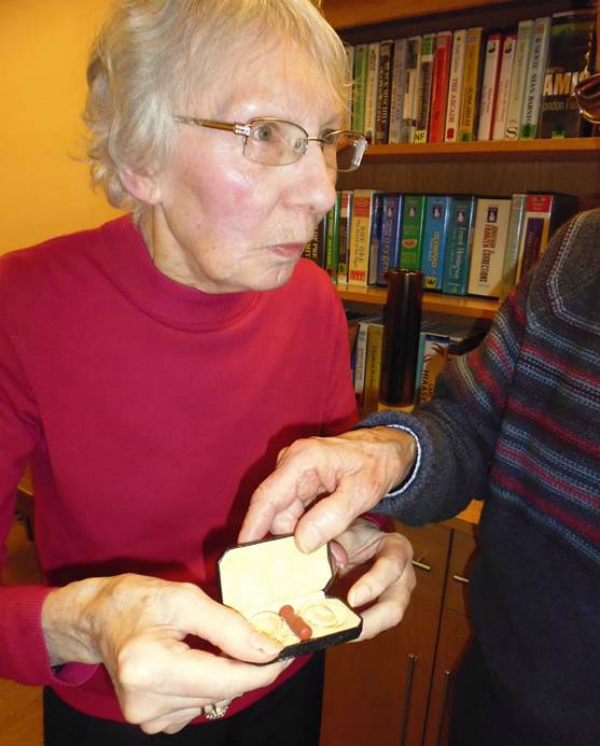 This is Pam Dean with her husband Jim – she is holding a pair of contact lenses that she wore some time ago, when contact lenses were very new. The lenses were very large compared to today's - we wondered how on earth she could have put up with them!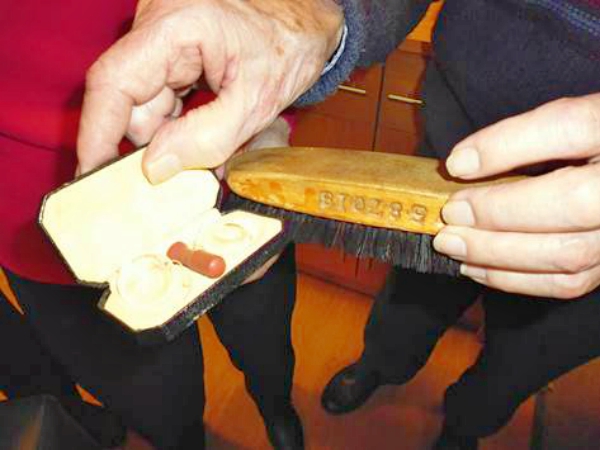 Here are Pam and Jim Dean holding the old contact lenses, as well as Jim's boot shining brush from his army days, complete with his rank number.
Would you like to attend a Dementia Café or activity group? Search for your local dementia services.