For people in rural communities, isolation from key services can be a barrier to living well with dementia. Alzheimer's Society's Ed Bridges explains why.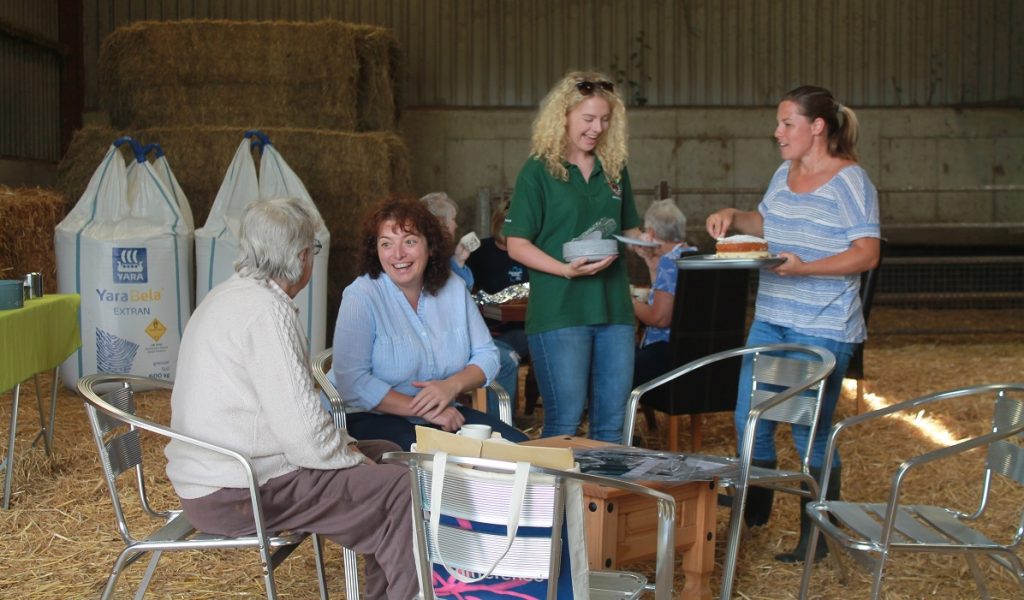 Imagine being diagnosed with dementia, only to be told that the nearest memory clinic, support facility or respite service was 30 miles away and there was no public transport.
Sadly, the tale is all too familiar in rural areas.
More than one in three people with dementia in Wales live in rural communities, where isolation and a scarcity of services are creating big challenges. Our recent report showed that isolation can be a huge barrier for people to live well with dementia. But living in rural parts of the country shouldn't mean that you receive worse care and support.
Rural reminiscence
As part of this work, we recently partnered with the Countryside Alliance Foundation to hold a 'rural reminiscence' event in West Wales. The event at Gorwel Farm near Newcastle Emlyn was a chance to discuss these issues first-hand with people affected by dementia. It was also an opportunity for people who might have grown up in rural communities to reconnect with a farm environment.
After a cup of tea and a Welsh cake surrounded by historical photographs of Welsh farms (provided by the National Museum of Wales), people took a seat and watched the cows coming in for milking. It was great to see the smiles on their faces as people touched the animals and shared stories of how farming had changed over the years.
As one attendee put it: "Just the smell of the farm brings back memories". We even heard from one couple who had met during an episode involving a lost pig! The couple were still happily married forty years later, and their family is raising money for Alzheimer's Society because of the support they have received.
Support for rural communities
We'll soon be posting videos and photos from the event on our dedicated webpage, where you can follow progress on our growing movement focusing on dementia in rural Wales.
So far, we have worked with the Welsh Government as they develop their dementia strategy. We're calling for a specific reference to rural issues as we continue our campaign to ensure the voices of people living with dementia are heard.