A new Alzheimer's Society innovation will use a workshop in a box to help care home staff address sex and intimacy issues for people with dementia.
Imagine that you've moved into a care home. It's likely that – as much as possible – you'd want to continue with every aspect of your life as you had before.
As well as being able to choose how to dress and what to eat, you may want to hold hands or cuddle with a loved one, to share a bed and maintain your sex life with a partner, or to seek a new partner. These are things many of us take for granted, but the sex and intimacy needs of people with dementia in residential care may be viewed as inherently problematic.
Last year, Alzheimer's Society began a new project to tackle sex and intimacy taboos in care homes. We involved 10 homes run by Bupa, Four Season and St John's Trust to better understand the situation and explore potential solutions.
Some care home staff told us that they had never considered residents' sex and intimacy needs at all. Others said they didn't know how to broach the topic, were concerned about issues of consent or lacked clear guidance.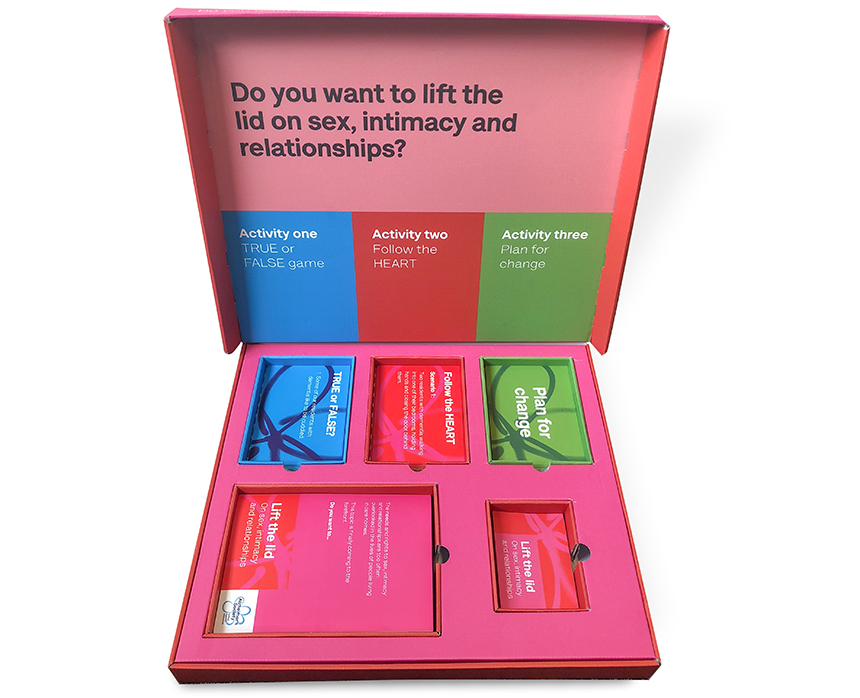 ​
The evidence suggests that care home staff want to get this right but don't know where to start.
We worked with care homes to create Lift the Lid – a 'workshop in a box' for care home staff that challenges their perceptions and behaviours through three creative activities.
We would never encourage care homes to adopt blanket tactics around sex and intimacy, or to do anything that would put residents or staff at risk.
Instead, Lift the Lid helps care home staff to develop a sex and intimacy policies based on individual need and consent so that staff can feel confident about providing all-round person-centred care, in line with guidance from regulators such as the Care Quality Commission.
Dr James Pickett, Head of Research at Alzheimer's Society, said:
'Sex and intimacy in the context of a care home raises countless questions that many people don't know how to answer or don't even want to think about. When you consider that 70% of people in care homes are living with dementia, the conversation gets even more complicated.
'It can be a really taboo topic, but we believe care home staff are best placed to tackle this challenge and make a real difference. We're all different, so there is no "one size fits all" solution.
'Lift the Lid is a flexible tool to help care home staff talk through the issues in a creative and constructive way.'
- Dr James Pickett, Head of Research
'Dementia research isn't only about finding a cure. We're also investing in vital care research like Lift the Lid, because we owe it to the 850,000 people in the UK currently living with dementia to understand the condition better so that they can live better.'
Care homes can order a Lift the Lid toolkit today
The Lift the Lid workshop in a box toolkit is now available in our online shop or by calling 0300 124 0900.
Order Lift the Lid today
Care and cure magazine: Winter 18
Care and cure is the research magazine of Alzheimer's Society is for anyone interested in dementia research.
Subscribe now
More from Care and cure magazine: Winter 18:
Care and cure is the research magazine of Alzheimer's Society is for anyone interested in dementia research.
Subscribe now