Barbara Woodward-Carlton, a founding member of the Research Network, shares some history and her experiences as a volunteer through the years.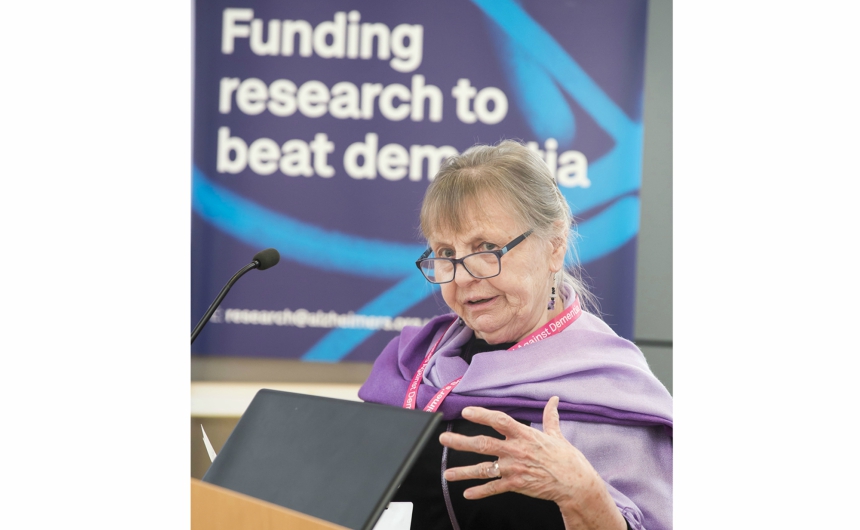 By the late 1990s, Alzheimer's Society had been funding research for over 10 years and was receiving an increasing number of applications for funding.
Harry Cayton, the Society's Chief Executive at the time, appointed its first Director of Research, Dr Richard Harvey. They shared a vision to fund not only high quality research, but research that was meaningful and relevant to people affected by dementia. To do this they set about establishing the Quality Research in Dementia programme, which would later become the Research Network.
Richard toured the Society's regional offices and carer groups to recruit volunteers to the Research Network. It was during this time that I joined as a volunteer, along with more than 100 people with dementia, carers and former carers. This groundswell was a strong indication of our enthusiasm to be active participants in the Society's research programme.
At the time, I would never have expected to still be a member 20 years later!
Through its Research Network, Alzheimer's Society was now able to formally include people affected by dementia in selecting and monitoring research grants by 1999. The idea of inviting active public participation was still a revolutionary concept at that point, though 'public and patient involvement' is now routine in medical research.
As pioneers, Alzheimer's Society has ensured that the voice of people affected by dementia has been instrumental in enriching the work done by researchers.
Shaping research and policy
I started monitoring my first research project in 2002 – the Focused Intervention Training and Support (FITS) project. I visited the researchers to keep an eye on the progress of the project. This was a landmark study that I was proud to be a part of, addressing the overuse of antipsychotic medications in care homes.
When the FITS researchers told us the results, we were so thrilled that the hair stood up on the backs of our necks.
They had proved that, with better training for care home staff, they could provide person-centred care and reduce the unnecessary use of antipsychotic drugs. This greatly increased the quality of life of people with dementia as well as staff, and gave their families piece of mind.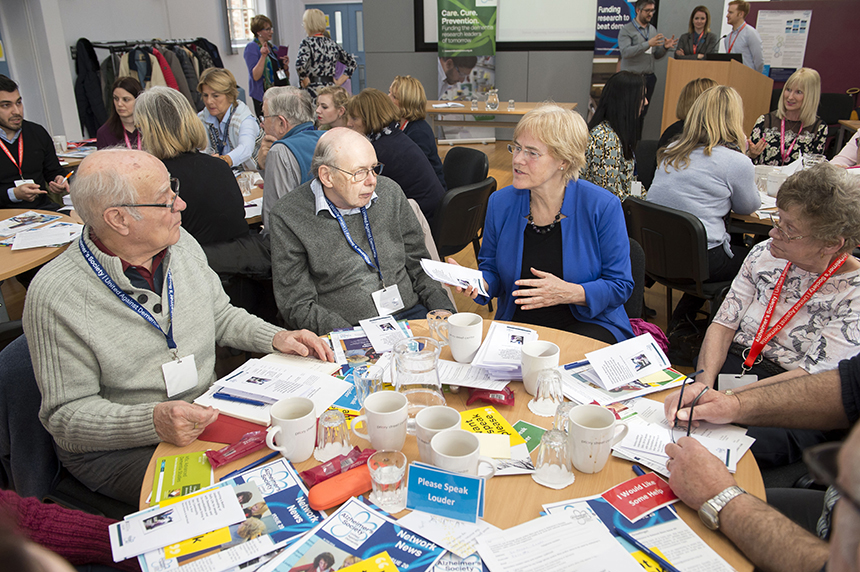 A developing network
Over the years, Research Network volunteers have expanded their roles, based on their skills and interests. We have helped the Society to set research priorities and strategies, interviewed research grant applicants and new staff members, and sat on research steering committees. We have been invited to speak about the importance and impact of dementia research at Society events, as well as to the media and at national and international conferences.
Alongside my fellow Research Network volunteers, I have campaigned to raise public and parliamentary awareness of dementia and the need to increase funding.
Thanks to the dedication of the network over the past 20 years, we have seen a significant increase in dementia research funding and improvements in health and social care policy.
James Pickett, Head of Research at Alzheimer's Society, says:
'The Research Network was created to ensure that the Alzheimer's Society funded research through its programme that was relevant to people with dementia.
'But the Network and its members have done so much more; they have changed the national conversation on recognising the right of people being researched to be involved in decisions about research.'
As Research Network volunteers, we are still using our knowledge, experience and reflections 20 years on to help further good quality, evidence-based research.
Now numbering over 300, our involvement helps to ensure that dementia research is of relevance to people affected by the condition.
What does the Research Network do?
Anyone with personal experience of dementia can join the Network. Members get involved in a variety of ways, such as:
Helping to make decisions about what research to fund
Monitoring the progress of research projects
Supporting researchers in their work in many ways, from developing grant applications through to sharing the results of their work.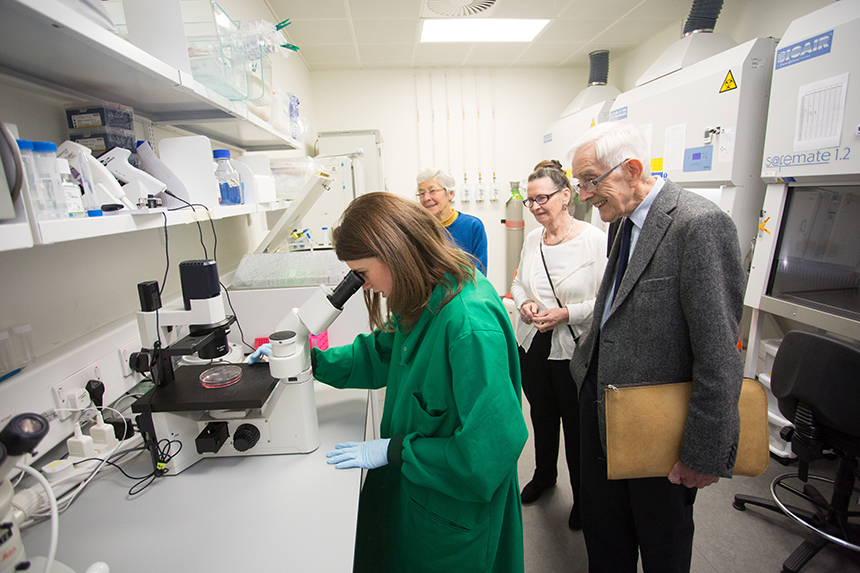 The future of dementia research
Anna-Louise Smith, our Research Engagement Manager, supports the activities of Research Network volunteers.
'It's clear why the Research Network is valued so highly across the dementia research field.
'Many of the Society's achievements in research have come about due to the contributions of our dedicated volunteers.'
'Over the past 20 years, our Network has been at the forefront of making improvements, including campaigning to widen access to treatments, highlighting the need to reduce unnecessary antipsychotic use, lobbying for more research into improving care, and implementing research into practice.
'We are now focused on growing the network and providing more opportunities for people to get involved, share their lived experience and help to drive dementia research forward.'

No qualification, scientific knowledge or research experience is needed to be a Research Network volunteer. If you have a personal experience of dementia as a carer, former carer or person with dementia, you can help and support our research.
I'm interested
Care and cure magazine: Summer 19
Care and cure is the research magazine of Alzheimer's Society is for anyone interested in dementia research.
Subscribe now
More from Care and cure magazine: Summer 19:
Care and cure is the research magazine of Alzheimer's Society is for anyone interested in dementia research.
Subscribe now