Taking part booklet: activities for people with dementia
Taking part: activities for people with dementia is a book of activities and reflects examples of recent best practice and innovation in dementia care.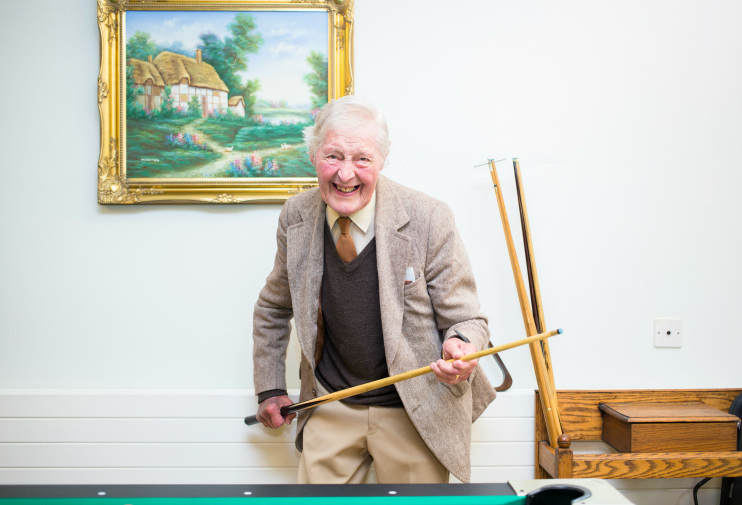 Spending time in meaningful activities can continue to be enjoyable and stimulating for both carers and people with dementia at all stages of the condition. Taking part in activities based on the interests and abilities of a person with dementia can also significantly increase their well-being and quality of life.
This booklet is packed with a range of activities that are suitable across a variety of care settings, including people's own homes. The wide variety of activity suggestions are arranged in chapters covering the themes below:
Conversation and discussion
Using computers and the internet
Reminiscence
Life history
Food
Creative arts, crafts and opportunities
Games, puzzles and quizzes
Physical activities
Gardening
Members of the community
Singing, dancing, music and social events
Media and literature
Later stages of dementia and end of life.
This publication also presents case studies, insight from professionals and practical tips to give further ideas and guidance for enjoyable activities. This book is a vital resource for anyone providing person-centred care to someone with dementia. It will inspire professionals involved in all aspects of dementia care not only those responsible for activity programmes. It will also be a valuable resource for family members looking for ways to tailor care and find ways to make someone with dementia feel engaged and involved.
Buy the book
Taking part: activities for people with dementia can be purchased for £15 from our online shop. For bulk orders, please email [email protected].