Your rights at work after being diagnosed with dementia
Getting a dementia diagnosis does not mean that you automatically have to stop working. Read about rights in the workplace for people living with dementia.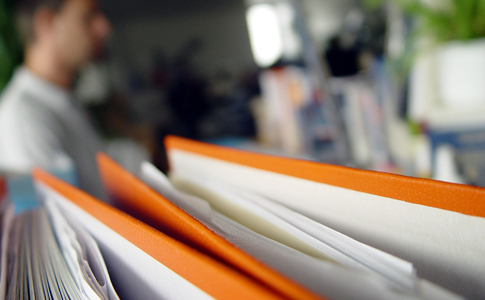 'I've just been diagnosed with Alzheimer's disease. I'm 52 and don't want to lose my job at the bank – what can I do to stay in work?'
Getting a dementia diagnosis does not necessarily mean you have to stop working, and the Equality Act means that employers must not discriminate against you unfairly.
If you want to stay in work, you have the right to have 'reasonable adjustments' made to help you to do this.
Telling your employer
You don't usually have to let your employer know about being diagnosed with dementia. However with certain jobs you must tell them, such as those that involve driving or working for the armed forces – check your contract to make sure.
Some people find it difficult to speak to their employer about a dementia diagnosis. But if you do tell them, it will help to protect you against unfair treatment. It also gives you the right to ask for support that you might need to continue working.
Employers cannot discriminate against people with dementia, and you have the right to work in an environment that is free from discrimination. This means your boss must also ensure that other people at work, such as colleagues, do not discriminate against you.
Reasonable adjustments
You have the right to ask your employer to make 'reasonable adjustments' – changes that will help you to carry on working for longer.
You might ask to work from a different location, such as at home or an office closer to home. Having longer breaks, or a greater number of breaks, may also help. Some people ask to change roles so that they have less responsibility or pressure.
If there are any pieces of equipment or building adaptations that would help, you can also ask for these.
Your employer can only turn down a request to make adjustments if they have a clear business case – for example, that they cannot afford it or it is not possible to adapt a building in a particular way.
Looking ahead
Think about what you do in your role and the things that could help you to continue doing them. Perhaps everything is fine now, but there may be something that could help in future.
If a time comes when you aren't able to carry out your role, you could speak to your employer or trade union about your options.
Your local Citizens Advice and the job centre's disability officer can let you know about any benefits you are entitled to, and they can also help if you feel that your employer is pushing you to leave or discriminating against you.