How can we help people with dementia to manage anxiety and depression?
May 2017: Alzheimer's Society clinical fellow Dr Joshua Stott is working to understand how to best help people living with dementia to cope with managing anxiety and depression.
People with dementia commonly experience anxiety and depression, and there is substantial evidence that the effects of these can be disabling and reduce the quality of life of the person and their carer.
Furthermore, there is evidence that drugs used to manage depression may not work in people with dementia. Consequently, finding ways to manage anxiety and depression for people with dementia is an important topic of research.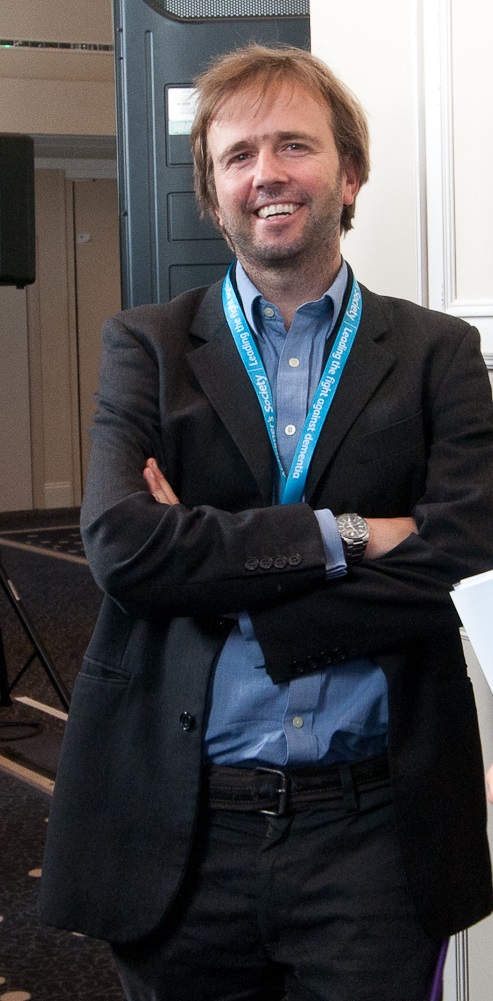 Dr Stott is a clinical psychologist based at UCL whose research focuses on adapting talking therapies for people living with dementia. He is particularly interested in adapting a set of talking therapies known as cognitive behavioural therapies, although he is also interested in other methods that may reduce anxiety and depression too, including mindfulness. Cognitive behavioural therapies may be a good way of managing symptoms such as depression and anxiety without the use of drugs. However, they require certain skills that may be affected by dementia; such as the ability to flexibly change the way we think about things or recognise different types of emotion. Josh is investigating which of these skills might be particularly affected and how we can work around this to enable people with dementia to get the most of cognitive behavioural therapy.

Josh has published a number of peer-reviewed studies from his research so far, including a finding that a standard questionnaire used regularly in clinical settings to measure anxiety and depression is not necessarily effective for people living with dementia. He has also published a literature review of how we might measure skills relevant to cognitive behavioural therapy in people with learning disabilities in order to identify measures that can be built upon, improved and adapted for use with people with dementia. His interest in adapting cognitive behavioural therapy for those with dementia has also led to supervision of several trainee clinical psychologist doctoral projects. A recent publication resulting from one of these found that a group based talking therapy called 'mindfulness-based stress reduction' may be useful in improving quality of life of those living with dementia in care homes.
In the course of his research he has regularly involved people with dementia at all stages in the research process and this has led to the publication of a paper on how peer workers living with dementia maybe able to contribute to and work within a memory service.
Josh will use the findings from his work on talking therapies to inform other health and social care professionals about the best approach to helping those with dementia to cope with anxiety and depression.
Josh says:
"Cognitive behavioural therapy is an important non-drug approach to help people to manage feelings such as anxiety and depression. However, it needs to be adapted to help people with dementia.'

"My research so far has highlighted some of the issues that need to be overcome in order to help people with dementia to access this important therapy. This includes issues such as how we know if someone with dementia has depression or anxiety as well as issues around how we best adapt cognitive behavioural therapy for those with dementia."