UK Dementia Research Institute – improving lives today and tomorrow
Under the leadership of Professor Bart De Strooper, the UK Dementia Research Institute aims to revolutionise the way we diagnose and treat dementia and improve quality of life for everyone affected.
Founded by Medical Research Council, Alzheimer's Society and Alzheimer's Research UK, the institute already has 30 research programmes up and running across six leading UK Universities that will deliver a step-change in our scientific understanding of dementia. These programmes focus on piecing together the causes of dementia, generating new targets for drug development to reinvigorate the therapeutic pipeline and exploring novel ways to prevent it in the first place.
We have these bold, long-term ambitions because people affected by dementia tell us these are vital to realising a better future. But, they also tell us that they can't wait decades to see the positive outcomes of research. Millions of families worldwide are struggling every day with the impact of dementia, without high quality care and support that could help them to live better, more independent lives in their communities.
Seeking an inspirational leader in care and technology
The UK Dementia Research Institute founders and leadership team are committed to delivering impact in both the short and longer term. We are now seeking to recruit an associate director with an exciting vision for how we can integrate a care and technology programme into the institute that will allow our research to improve lives quicker.
Professor Bart de Strooper says:
'We're looking for someone who embraces our creative and courageous culture and who can think outside of the box to deliver an innovative programme of patient-centred research,'
'There is enormous potential when we bring together people from outside the field and get them to work hand-in-hand with those with a deep knowledge of dementia, whether that be clinicians, professional experts or people living with dementia.'
Our call is deliberately wide in its scope so the programme can be shaped and developed by the incoming associate director.
Embracing new technologies and uniting diverse expertise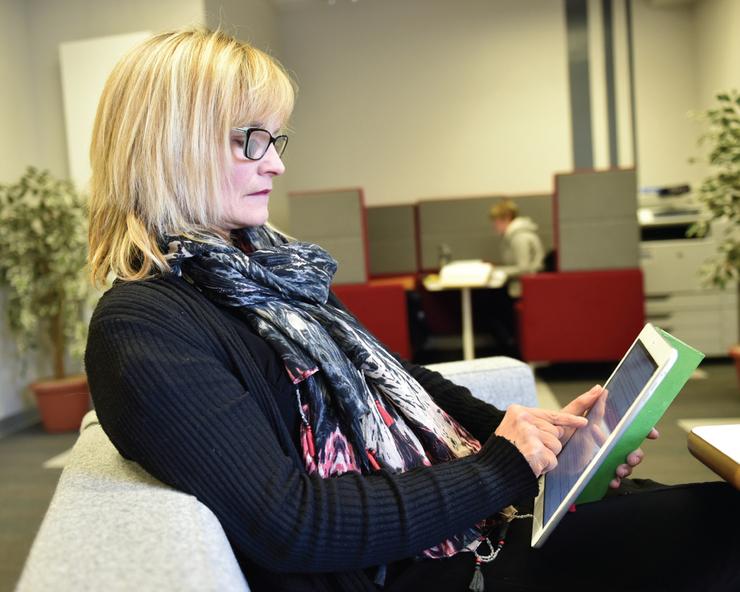 With a budget of £20 million, the new care and technology programme will be fully integrated into the wider institute, will benefit from its considerable resources and networks and, crucially, will embrace novel technologies and interdisciplinary approaches.
"Take diabetes as an example. A vast number of different experts have come together to create an artificial pancreas which is now revolutionising the way that people manage and live with diabetes. We want to explore what novel care innovations we can develop to drastically improve the lives of people with dementia," says Bart.
To bring about a transformational change in our understanding and delivery of dementia care, we want to see a programme of research that goes over and above what already exists in the field.
Rather than proposals that aim for incremental advances or expand on existing care-focused research, the UK DRI is seeking new approaches that can help people with dementia and their carers to live better with the condition.
Alongside research into a cure, Alzheimer's Society has been funding dementia care research for over 20 years and we are using our expertise to support the establishment of the care and technology programme.
Dr Doug Brown, Director of Research and Development says:
'For many years, care research and cure research have been spoken about like they are miles apart but we are working to bridge this gap and exploit the significant technological advances made in the last decade,
'The UK DRI has tremendous resources. When fully up to speed, it will have over 700 researchers working seamlessly together, across three countries with a global network of collaborators.

'The institute's care and technology programme will be fully integrated in that effort, collaborating where there is potential and participating fully in the outreach, promotion and engagement with the public.'
Involving people affected by dementia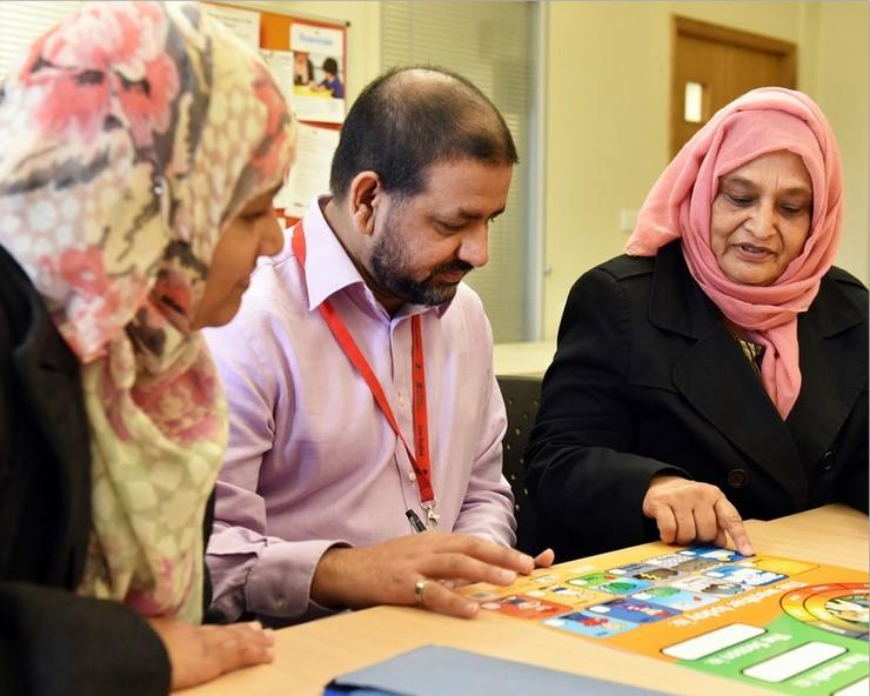 The UK DRI has established a lay panel made up of people with dementia and carers to provide guidance to the UK DRI leadership team and shape the institute's direction.
Cathy Bird, a former carer and member of the UK DRI lay panel:
'I'm so pleased to see the call for a UK DRI Associate Director in the area of care. Like so many carers I want to find ways of preventing or curing dementia, but I also want to see research that can truly help those affect by dementia; improving their quality of life, empowering them to be able to take control of their own lives and ensuring that the communities in which they live understand and help those with this debilitating disease,
'Involving us from the start, and as the institute develops, means we can use our very personal understanding of the impact of dementia to inform the research direction, keeping it grounded in reality and helping the researchers to deliver the transformational benefits that we all so desperately want to see.'
People with personal experience of dementia played a key role in recruiting Professor Dr Strooper as the UK DRI Director (link to other blog). Meeting with the UK DRI lay panel will be an integral part of the recruitment process for the new associate director too.
Joining the wider movement to improve dementia care
2018 is going to be an exciting year for the advancement of research into dementia care, technology and prevention. Launching alongside our call for a UK DRI Associate Director, are two other, complementary funding calls focused on these important research areas.
The Economic and Social Research Council (ESRC) and the National Institute for Health Research (NIHR) are launching a joint call in January 2018 to fund large social science grants in dementia. They are looking to fund ambitious projects that will bring theoretical understanding and social context together with clinical application and policy development. Find out more information on the ESRC website.
Also opening in January 2018 is a call for multinational research projects on the health and social care of neurodegenerative disease by the EU Joint Programme in Neurodegenerative Disease Research (JPND). JPND will fund research relevant to a number of neurodegenerative diseases that address health and social care delivery at the macro level of care system and infrastructure, as well as at the individual level of patients, their carers and families. More information is available on the EU joint programme website.
While the UK DRI is searching for novel approaches to advance dementia care, we recognise that more care research is generally needed across the sector. These three complementary calls are well-aligned to ensure there will be funding available to support a broad range of ambitious research projects. The UK DRI will continue to find ways to work with related initiatives across the UK and globally.
For more information on the UK Dementia Research Institute's Care and Technology programme or to download a recruitment brochure, visit the institute's website.