From the June/July 2017 issue of our magazine, readers tell us what they think about Sally Magnusson's memoir of her mother's dementia.
Why dementia changes everything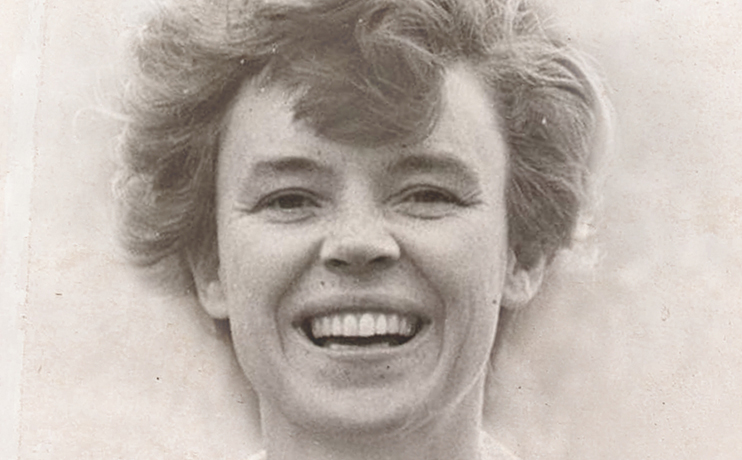 Sally Magnusson was an established broadcaster and reporter when she wrote this memoir about her mother's dementia. In her own words, 'This book began as an attempt to hold on to my witty, storytelling mother with the one thing I had to hand. Words.'
Sally's mother, Mamie Baird, was a renowned journalist and author. She started life in the Scottish Highlands, later moving to Rutherglen near Glasgow and marrying the broadcaster Magnus Magnusson, with whom she had five children.
'Sally writes beautifully. She describes the decline of her mother with dementia, sometimes with unexpected laughter and joy, but too often very sad,' says Julian.
Caroline Branney, in our Dementia Knowledge Centre, says, 'Sally presents a warm, lively family, and she addresses the book to Mamie.
'"Things I love about you," is how she opens the book. Later this turns into "You have been doing a series of psychiatric tests at a place they call the memory clinic" or "You were always a tomboy", as we are carried along as part of the family.'
Julian Taylor in Cumbria says it is, 'A brave book. Sally writes beautifully. She describes the decline of her mother with dementia, sometimes with unexpected laughter and joy, but too often very sad.'
Ups and downs
Mamie's way with words and her love of music and singing are themes that reoccur throughout the story. Along with the family relationships – including with her twin, Annie – these illustrate the tremendous ups and downs of Mamie's life with dementia, as well as the humour and laughter encountered along the way.
Caroline says, 'In particular, I enjoyed the way Mamie occasionally surprised everyone by using eloquent phrases or jokes unexpectedly, showing the real persona behind the dementia.
'In 2009, for instance, Mamie guessed it was 1946 in a memory test, but was able to write down a message to the doctor that said, "Thanks for the memory."'
Relatable
A reader who describes herself as having been a 'long-distance part-time carer of my dad,' says, 'I can relate to many of the incidents and issues recalled.
'To her mother, Sally says, "Dementia has stolen your empathy," going on to describe difficult moments with Mamie's grandchildren. I remember how upset I initially was when Dad lost all understanding for those outside his immediate world and when he lost interest in his grandchildren's lives (and eventually didn't recognise them).
'I can also relate to Sally's sadness in realising how painfully conscious her mother was of what was wrong with her. I felt that my dad became incredibly frustrated with not being able to express himself and remember everyday phrases, which made him reluctant to socialise, knocking his confidence.
'I like the author's comments on loss – "as we lose you we are also finding you" – as in some ways, I found that my dad's dementia brought me closer to him than I had been for many years.'
Need for change
Although it is a personal memoir, Sally includes facts about the prevalence of dementia and questions about research and genetics. She also highlights the condition's massive impact on carers, admitting that her book turned into a manifesto for social change.
Julian notes that Sally and her family did not get the advice and support that they needed and deserved from professionals and services.
'Her painful experience is all too typical of how some professionals appear "too clinical" to give warmth, comfort and understanding,' he says.
Caroline adds, 'Magnusson's book re-emphasises the importance of person-centred care, the need to keep people at home for as long as possible, and how more should be made of music therapy. There is of course also a need for more training and understanding so that people can live better lives with dementia.
'Where memories go is not only an absorbing, intense memoir, but it echoes the need for change in society. We should rethink how we live with dementia by following Magnusson's words, "Change starts with imagining the best."'
Where memories go: Why dementia changes everything by Sally Magnusson (Two Roads, 2015), 432 pages, £10.99, ISBN: 9781444751819.
Next steps