People affected by dementia support each other online to help cope with feelings of loss
From the August/September 2016 issue of our magazine, read how through Talking Point, people with dementia, carers, friends and family members can help each other to cope with feelings of loss.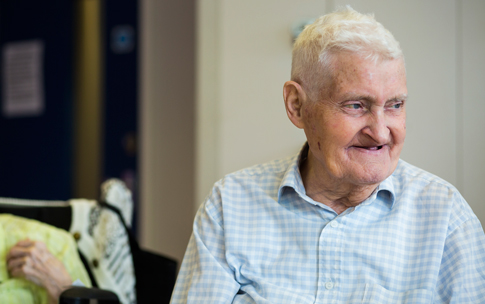 Hearing the words 'you have dementia' is life changing, not only for the person who is diagnosed but also for their carers and families.
Although some people feel relief or validation, others experience a sense of grief or loss because of what a diagnosis might mean for them.
Change
As a person with dementia notices changes in their own behaviour, they may feel loss in ways that are difficult to explain to others. This can be lonely and upsetting.
The people around them might also start to experience feelings of grief or bereavement if a loved one no longer recognises them or communicates in the same way.
For spouses and partners, this sense of loss can be heart breaking as their relationship alters with each new change.
Grief
When a person with dementia dies, carers or family members may find that their loss or grief deepens, and this can be difficult to deal with.
It may not be easy for carers to share their feelings, particularly if they feel guilty or confused. Friends or family members might not understand how they feel and could struggle to know what to say.
Community
Our online community, Talking Point, includes forums for people who are living with dementia, caring for someone or dealing with loss. For the most difficult or sensitive subjects, there is also an area for members only.
On Talking Point, people have provided support and advice to others asking about how to deal with grief, especially if they also struggle with feeling guilty or not being able to share their sadness with others.
Sharing your experiences with other people who understand how you are feeling can be helpful in itself.