Our Will to Remember Manager talks about how the scheme helps people plan ahead
From the October/November 2015 issue of our magazine, Liam Clark-Brown, our Will to Remember Manager, talks about how the scheme helps people plan ahead.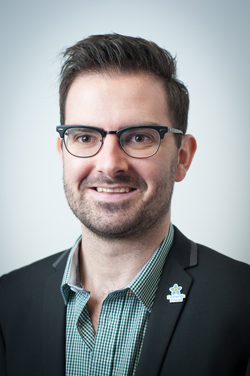 Every day is different in the Legacies and Recognition Giving team, whether it's talking to supporters about leaving a gift in their will (and the importance of a will being up to date), tribute funds or marking a celebration.
I hear on a daily basis how Alzheimer's Society is instrumental in helping families through incredibly difficult times.
The Will to Remember scheme helps hundreds of people to not only get the advice they need to plan ahead, but also to support our work in years to come.
It's important to get expert advice from a qualified solicitor when writing a will, for your and your family's peace of mind. It is also a useful opportunity to talk about other issues, such as making a Lasting Power of Attorney.
In addition to identifying a local solicitor with the right experience, Will to Remember can save you £150 on the cost of making a will.
We want our network of solicitors to grow to ensure that we can provide a local legal professional for everyone to be supported in planning for the future.
If you know a solicitor, ask them what they do to support people affected by dementia and suggest that they get in touch with Alzheimer's Society.
Find out more about Will to Remember or call 0370 011 0290.