Making sure that England's new Care Act benefits people affected by dementia
From the February 2015 issue of our magazine, Martina Kane, Senior Policy Officer, reports on how the Society has been working to influence England's new Care Act and how people can continue to affect how it is implemented.
We'd love to hear your views on our online articles from Living with dementia magazine – please give us your feedback.
On 1 April the Care Act – the biggest piece of legislation ever to affect adult social care in England – will come into force.
Alzheimer's Society has been involved throughout in trying to make sure this benefits people affected by dementia. We were campaigning for fairer care charges before the law was even a draft bill and succeeded in making over 50 changes to guidance on its implementation.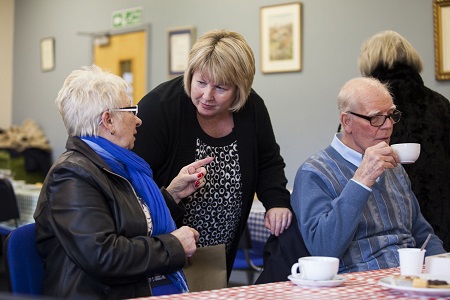 The Care Act is still far from perfect and we remain concerned that not enough people will be eligible for care. Some of its positive impacts may also be undermined without more funding for local authorities.
However as of April there will be new rights for carers, and more people with dementia should have access to an independent advocate to help navigate decisions about their care. Local authorities will also have to provide more information to support people's wellbeing.
Aspects of proposed changes to what people will need to pay for care fees, such as a cap on care costs, won't be implemented until next year.
To help us to continue influencing this process by sharing your experiences of paying for care, please email [email protected]
Wales and Northern Ireland
The Social Services and Well-being (Wales) Act is to be implemented in 2016 and Alzheimer's Society is working to influence crucial details in its regulations. In Northern Ireland, health and social care are integrated and being reviewed under the Transforming Your Care programme.