The Guarantee credit element of Pension credit can be overlooked by eligible people
From the February/March 2016 issue of our magazine, many people don't realise they are eligible for the Guarantee credit element of Pension credit. Tina Newton, Welfare and Social Care Knowledge Officer, looks at who could qualify for it and how it could help. 
'I receive my state pension and Attendance allowance as well as a small occupational pension – is it true that I could still claim the Guarantee credit element of Pension credit?'
Guarantee pension credit is meant to 'top up' your income to a minimum level after you reach the qualifying age for Pension credit (this is the state pension age for a woman born on the same day as you, even if you are male).
However, many people who are eligible don't claim it and so miss out.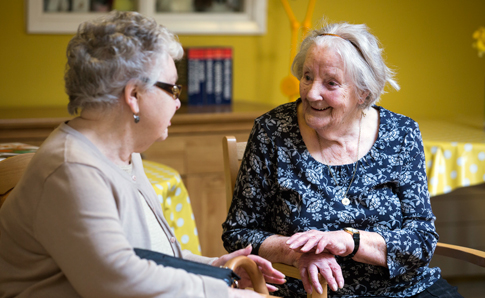 Are you eligible?
Whether you are eligible for Guarantee pension credit depends on how much income you have and how much you are deemed to need as a minimum.
When calculating your income, any Attendance allowance, Disability living allowance or Personal independence paymentthat you receive will not be included.
The minimum amount that you need might be judged to be higher if you have care needs or are caring for someone else.
Some people who receive an occupational pension as well as a state pension can still qualify for Guarantee pension credit.
If you are in a couple then – until Universal credit is introduced in your area – you can claim Guarantee pension credit as long as either one of you has reached the Pension credit qualifying age.
Passport to more
Guarantee pension credit can act as a 'passport' to other kinds of assistance. Even if it only gives you a small amount to top up your income, you will then also be eligible for help with things such as Council tax and some healthcare costs.
Guarantee pension credit is not offered automatically when you reach the required age – it must be claimed.
Although entitlement to these and other payments can involve complex rules, organisations like Citizens Advice and Age UK can help and it is worth asking for a benefits check.