A former carer determined to raise awareness of dementia  
From the February/March 2017 issue of our magazine, meets a former carer who is dedicated to challenging stigma and improving support.
Dementia can be even more isolating in some communities.

Shahid Mohammed recalls his mother's health beginning to deteriorate around five years ago. After a suspected stroke, Hajra Bibi began experiencing brief blackouts.
Shahid says these episodes 'bemused' medical staff, who at one point prescribed an epilepsy drug. Later, these were identified as possible 'mini-strokes', which can contribute to developing vascular dementia.
He says. 'I believe her "funny turns" were not given much credence at the time, and had they been taken seriously perhaps something could have been done sooner.'
Having noticed a gradual decline in Hajra's physical and mental health, Shahid hoped that a home visit from the GP would lead to either a diagnosis or referral to a specialist. However, neither of these happened.
'The GP dismissed Mum's symptoms as old age and "nothing to worry about",' he says.
'Mum would get very agitated, restless and confused. I sensed that something wasn't right and it was breaking my heart not knowing what was happening.
'Over time, family and friends stopped visiting. It was a very lonely period for us.'
Struggling to cope
Shahid took matters into his own hands in order to get answers.
'We were desperate for help, so I sought a second opinion from another GP. He was the first person who mentioned dementia to us – I had no concept of what this was.
'Essentially the diagnosis of vascular dementia was made by the community mental health nurse rather than the first GP, who never even referred Mum to the memory clinic at any point. We had to circumvent the system just to get her diagnosed.'
'The experience of 24/7 caring led to me suffering from stress, depression, poor physical health and a disturbance in family relations.' says Shahid.
Having struggled to cope with caring for his mother alongside his existing job, Shahid gave up full-time work.
'I had to balance Mum's needs with maintaining a normal family life. It became very straining for everyone and extremely stressful for my wife and me. Our children were amazing and in fact were young carers,' he says.
'The experience of 24/7 caring led to me suffering from stress, depression, poor physical health and a disturbance in family relations.'
'I would often cry to myself while trying to hide my emotions from Mum. One time she saw me crying and I pretended I had something in my eye!
'There was no support for us as carers from anyone or any organisation. It was a very lonely experience.'
Hajra died at home on Christmas Day 2015, surrounded by her family.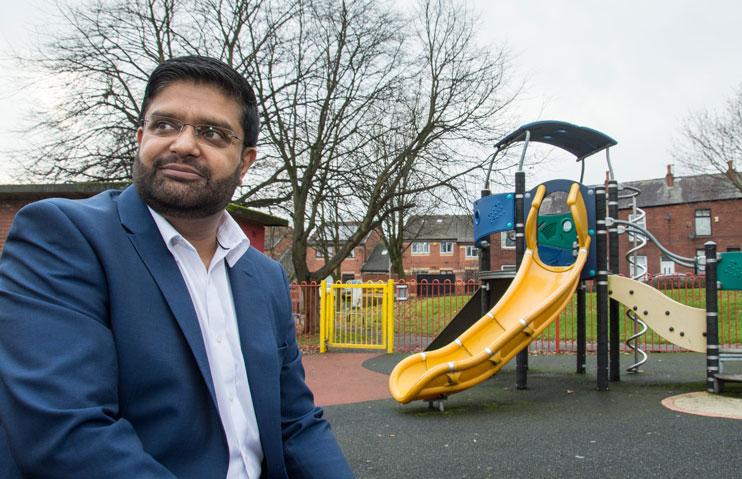 Easier to ignore
Shahid has made it his life's work to raise awareness of dementia and end-of-life care among the south Asian community and healthcare professionals in Rochdale. He wants people with dementia and carers from black, Asian and minority ethnic (BAME) communities to receive the support and respect that everyone deserves.
'I want to ensure that other BAME families are better informed and prepared than I was,' he says.
'It is also important to emphasise that the south Asian community shouldn't be treated as a homogeneous group. They are also definitely not "hard to reach", but perhaps easier to ignore.'
Shahid's work has included setting up a group called BME Health and Wellbeing in Rochdale to support local carers, families and people with long-term health conditions, including dementia, from BAME communities.
He has spoken to over 800 people from the south Asian community and has delivered talks, training, projects, workshops and conferences.
'Dementia and its symptoms are often misunderstood within the south Asian community as there is no literal word for dementia in many south Asian languages,' says Shahid.
Shahid is part of numerous other local and national health initiatives, and speaks publicly as a representative of TIDE (Together in Dementia Everyday), a support and campaigning group for current and former carers.
Part of his work focuses on tackling the stigma sometimes attached to dementia.
'Dementia and its symptoms are often misunderstood within the south Asian community as there is no literal word for dementia in many south Asian languages,' he says.
'People with dementia or mental health problems are sometimes referred to as "pagal", which means "crazy" or "mad". It may be assumed that the person was possessed by demons or that they are being punished for previous sins.
'Ultimately the stigma can be a factor in delaying seeking support because families want to conceal or ignore the early signs.
'I believe we are starting to make a difference locally as there is more awareness of dementia, but not necessarily of its causes or progression.'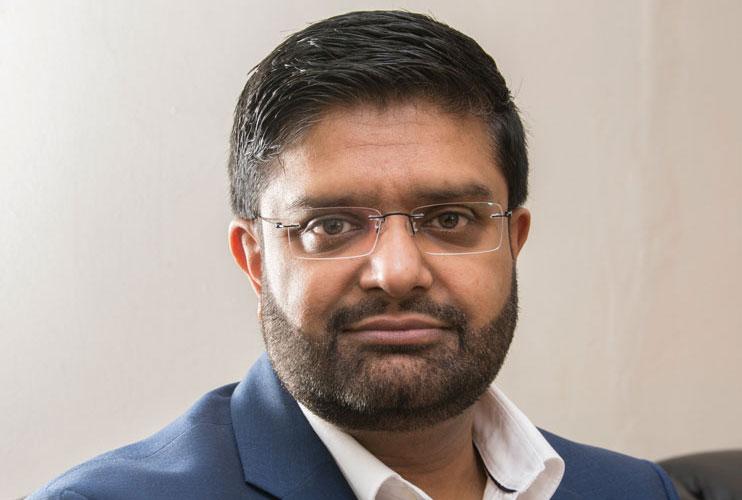 Cultural needs
Shahid feels that dementia services and professionals, including carer support organisations, should be doing more to reach out to communities with support and materials that are culturally and religiously appropriate. For example, he is calling for GPs to be more educated and informed about how to support BAME people with dementia and their families.
He also believes it isn't enough to simply translate information into other languages or integrate BAME people with dementia into existing services.
'Information needs to be available at a time and place that is appropriate,' he says. 'Often word of mouth carries a greater weight than a piece of paper.'
'Also, a conventional memory café or singing group may not be culturally appropriate for south Asian communities. One size does not – and should not – fit all.
'Families are reluctant to use services that do not meet cultural or religious needs so they try to carry on alone, irrespective of whether it is in the best interest of the person they are caring for.'
Shahid is also challenging cultural assumptions and stereotypes. During his mother's time in a nursing home, staff there noted that there weren't many south Asian residents in care homes because 'it isn't what they do' and 'you normally look after your own, don't you?'
'I didn't find their ignorance particularly helpful or indeed professional,' he says. 'I wonder how many other BAME families would have been dissuaded because of this attitude?'
Expert knowledge
Looking ahead, Shahid wants policy-makers to better involve those working at a local level in their decision-making.
'Let people who work in the field help make changes,' he says. 'Engage with community groups and with people like me who are trying to make a difference. We know our communities.'
Shahid can't change the struggles he endured while caring for his mother, but his tireless work since should at least give others in a similar situation a better chance of coping.
Next steps