Five proposals to improve how we keep our supporters informed and in touch
From the July 2015 issue of our magazine, we want all of our supporters to have the opportunity to be involved with our work in more meaningful ways. Jon Bodenham, Director of Fundraising, looks at plans to do this more effectively than ever before.
We recognise that our members have different needs and interests, and our current 'one size fits all' approach to membership no longer feels the best that it could be.
Feedback from our members earlier this year tells us that they want a broader and deeper association with Alzheimer's Society, with more tailored and interactive ways to keep in touch and get involved.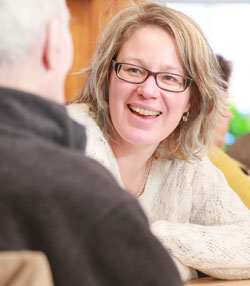 This includes people receiving the information they want in their preferred format - whether electronically or in print - and being able to meaningfully shape what the Society does and how we achieve our aims.
All our supporters
Our Board of Trustees agrees with feedback from our members that we should modernise how we engage with the people who support us, offering a better range of opportunities for all of our inspiring supporters to stay connected and get involved.
This includes our existing members, and also our volunteers, Dementia Friends and Dementia Friends Champions, social and healthcare professionals, and more people with dementia, carers and their families and friends.
To achieve this, we intend to replace our current membership model with a single, broader way of engaging with all of our supporters. This will cater to their needs and expectations while embracing our valued existing members.
Informed and in touch
Through this new programme, our supporters will be kept informed and in touch in a range of ways. This will include Living with dementia magazine, which we plan to improve and retain both in print and online.
Supporters will also be able to feed into and influence what Alzheimer's Society does and the services we offer by taking part in surveys, polls, focus groups, networks, meetings, conferences and so on, depending on their specific areas of interest or expertise.
These plans have led us to make five proposals (see below), some of which require amendments to the Society's Articles of Association. These will be put before members at the Annual General Meeting (AGM) in October. They have two key aims at their heart:
To include all of our existing members and other supporters in a broader, better informed and more involved single community of supporters.
To provide stronger and clearer ways of working so that Alzheimer's Society continues to be the organisation that best supports and represents the needs of all people affected by dementia.
More details of these proposals will be included in information about the AGM that will be sent to members with the August/September issue of the magazine.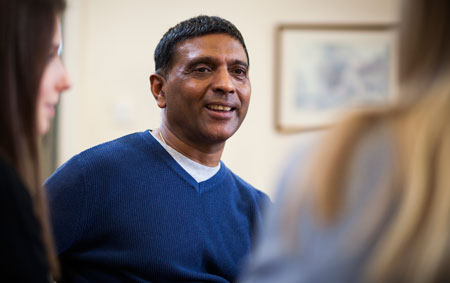 To help develop these plans, we will host three dial-in telephone sessions for members who have specific questions or who would like to learn more about the proposed changes.
These sessions will be at 10am on 24 July, 12pm on 12 August and 3pm on 28 August. For details of how to dial in to these, see alzheimers.org.uk/fiveproposals, email [email protected] or call 0330 333 0804.
Five proposals for change
Involve people affected by dementia in the work of the Board of Trustees
The trustees are passionate about involving people with dementia and carers in how Alzheimer's Society is governed. Broadening and expanding what we offer our supporters will contribute to this, but we want to go further. We will set up new ways to consult with people affected by dementia so they can consider key strategic questions and decisions. Their views and input will then be fed into meetings of the Board of Trustees.
Allocate three places on the board to active Society volunteers
Volunteers are the lifeblood of Alzheimer's Society, and many of them have first-hand, lived experience of dementia. They also have a good understanding of the wider dementia landscape and how the Society fits within that. These are exactly the kinds of people - experts by experience - who we need to join our existing trustees on the board.
Three volunteer trustees will be assessed through the Nominations and Appointments Committee, as are all our trustees, and then elected by a new electoral college - the group of people who can vote for candidates. This will consist of our volunteers, Dementia Friends Champions and existing members who choose to opt in to the electoral college. The total number of trustees will not exceed 15, and the other trustees will be appointed.
Existing members to become 'supporters' rather than legally defined 'members' of the Society
We know that most existing members do not attend the Annual General Meeting (AGM) and relatively few choose to vote to elect new trustees. This appears to be a 'member benefit' that is only of interest to a minority, but which is costly to administer.
In future, we intend that existing members will be able to opt in if they wish to vote for the elected volunteer trustees. In becoming 'supporters', current members will no longer be 'members' of Alzheimer's Society as defined in legal terms. This legal membership status will fall onto trustees, giving the Society more flexibility in making decisions and serving its beneficiaries more effectively.
Replace AGMs with Annual Meetings and invite all supporters to them
Our supporters will be able to attend Annual Meetings in person or, technology permitting, to join by video webcast with the ability to watch and participate in the meeting in real time. This will provide supporters with a much better opportunity to have their say on the future of the Society.
Appoint trustees for up to three terms of three years, subject to their performance and specific skills or experience required by the Society
Trustees can serve on the board for a maximum of two three-year terms at present. The Society is becoming increasingly complex and it takes time for new trustees to become fully effective.
While not all trustees will wish to give nine years' service, this proposal will help ensure continuity and the right balance of skills and experience on the board to provide for lasting effective stewardship of the Society. It would also put us in line with recommended practice for charities.