Finding support online if you're caring for a person experiencing the later stages of dementia
From the April/May 2016 issue of our magazine, as dementia advances, it can become harder to find support to help deal with day-to-day practicalities and changing emotions.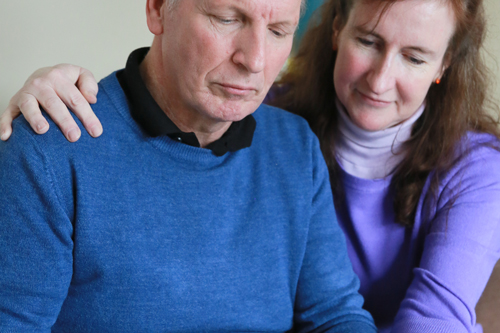 Dementia brings many challenges, particularly when people reach the later stages of the condition.
People can become frail and may struggle with communication, eating and mobility. It can be helpful to know what to expect, and to learn how to deal with the difficulties that may arise.
For carers and family members, this can be an especially lonely and difficult time. It may be hard to share how you are feeling, more so if you are feeling angry, frustrated or guilty.
Friends and family can struggle to offer the right kind of support if they do not understand what you are going through.
Online community
On Talking Point, our online community, there are specific forums for people who are dealing with the later stages of dementia and end-of-life care. There is also a members-only area for discussing difficult or sensitive topics.
Talking Point members have asked how to communicate with people in the later stages of dementia, how to adapt meals to be more suitable and how to deal with feelings of guilt or grief.
Other subjects have included falls, difficulty eating, weight loss, continence issues, bedsores, losing the ability to speak, tremors or shaking, and agitation.
Asking others
By speaking to people in similar situations, Talking Point members can ask questions, suggest things that might be helpful to others and also share their experiences with people who understand how they are feeling.
Joining Talking Point is free and we are open 24 hours – you just need an internet connection.