Alzheimer's Society's Side by Side service offers life-changing possibilities for people with dementia
From the June/July 2016 issue of our magazine, Janet Smith, Side by Side Manager in Worcestershire, talks about the potential of this innovative service.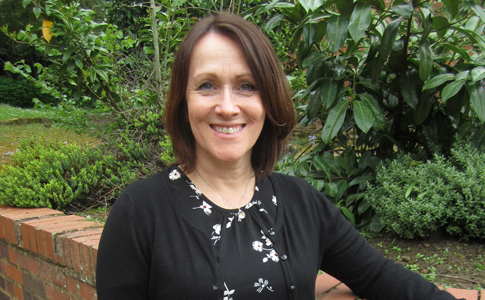 I managed a Leeds charity for older people before joining the Society just over a year ago, and the experience made me realise how many living in our communities are socially isolated.
If someone has dementia, isolation can make 'continuing as usual' so much harder.
Side by Side, now in the third year of its three-year pilot, has the potential to change the lives of a great many people. It enables people with dementia to continue doing the things they have always enjoyed, supported by a trained volunteer.
Side by Side is already having an impact across Worcestershire, one of our pilot areas. Our amazing volunteers are enabling people with dementia to do both ordinary and extraordinary things.
One gentleman who used to play and coach rugby has been invited to watch a match at Sixways Stadium with his volunteer, hosted by Worcester Warriors. His wife says he looks forward to his weekly Side by Side excursions, regaining some of the confidence he lost after his diagnosis.
A lady who used to be a keen knitter but hadn't felt like doing it for a while has taught her volunteer to knit during their weekly visits. We are now looking at opportunities to enable her to teach other people, perhaps in a small group.
The outcomes achieved over the past months show that Side by Side really does make a difference, reducing isolation and enabling people with dementia to regain confidence to live independently.