From the December 2016/January 2017 issue of our magazine - online support can help to deal with a sudden realisation that someone's dementia has progressed.
It may be difficult to know how to deal with a sudden realisation that someone's dementia is progressing further, but online support from others who understand can be invaluable.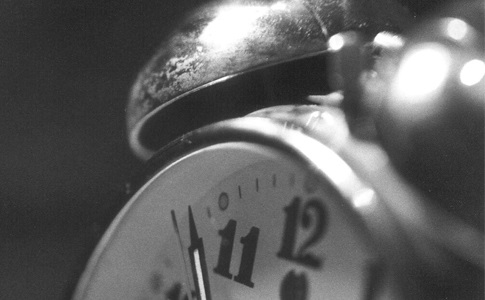 If you support someone with dementia, a daily routine can be helpful and a source of comfort, particularly as the condition progresses. However, it can also make it harder to cope with a change in a person's needs that becomes apparent in a sudden or surprising way.
Crisis points
'Crisis points' or 'alarm bell' moments can relate to an obvious development, such as when the person with dementia has an accident or rapidly becomes unwell due to a urinary tract infection.
However, change can also take place more gradually. If you're around someone a lot, you may only notice a difference when a specific problem arises, and it could then feel out of the blue.
Carers and family members can be unsure how to tell other people about these changes – including health and social care professionals – especially if they are difficult to describe.
This could result in feelings of frustration or isolation, and a lack of certainty about who to turn to.
Sharing with others
There are forums on Talking Point, our online community, for people who are dealing with all stages of dementia. They can deal with general issues or specific subjects, and there's a members' only area for difficult or sensitive topics.
Talking Point members have discussed how to cope with a change in sleep patterns, or new habits like hiding money or food around the house. Others have shared tips about reassuring someone who has started to experience hallucinations.
It can be a relief for other people to confirm that they have experienced the same thing and to get ideas about what to do next.
Quick response
People can receive responses quickly on Talking Point, since the community is available 24/7 and can be accessed by anyone with an internet connection, whether they are using a computer, tablet or smartphone.
Speaking to others who are in similar situations, Talking Point members can ask questions, suggest things that might be helpful and share their own experiences with people who understand how they are feeling.