Advice about getting the right kind, size and quantity of continence pads
From the October/November 2015 issue of our magazine, it can be hard to know where to start to find the right pads when someone starts to experience continence problems. Tina Newton, Welfare and Social Care Knowledge Officer, looks at the options.
Ask an expert: Continence pads
'Mum has started to have incontinence problems and we're going to need pads - how do I get enough of the right kind and size?'
Your mum's GP should be your first port of call to review her symptoms and rule out other possible causes, such as an underlying medical condition or side effect of medication.
Continence advice
Local continence services vary, but if appropriate the GP may refer your mum to a continence adviser. They will assess her continence problems and focus on managing them if they cannot be cured.
This might include discussions about how to maintain hygiene and protect her skin, or the use of equipment and home adaptations.
Types and quantities
As a starting point you should discuss with the continence adviser what type of pads are suitable.
This is a very personal issue and what is right for one person may not be right for another. Pads should be comfortable without chafing or leaking, and must be changed as often as necessary.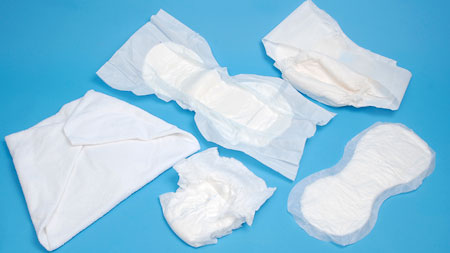 Sources of advice and suggestions for suitable products include PromoCon (0161 607 8219), the Bladder and Bowel Foundation (0845 345 0165) and Continence Product Advisor.
People are sometimes told that only a fixed number of pads per day will be provided through the NHS. Guidance from the National Institute for Health and Care Excellence says they should be supplied according to need, and that people should have access to the range and quantity of pads that they require.
Care costs
If someone is paying for their care at home, spending on things such as laundry costs may also be taken into account in a financial assessment to see how much they can contribute.
See our factsheet Managing toilet problems and incontinence, or call 0300 303 5933 to order.