Activity ideas for people with dementia that involve drawing on the past
From the December 2016/January 2017 issue of our magazine - many people find reminiscence a fulfilling activity as dementia progresses.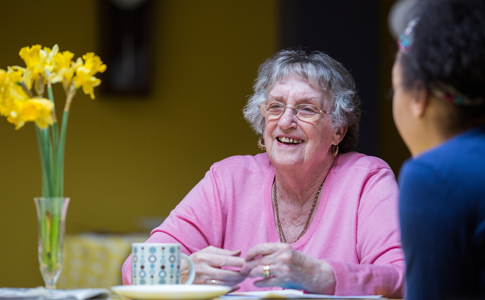 Looking at photos and memorabilia can help to explore someone's earlier life, as could compiling a family tree. A world, UK or local map could encourage stories about where they have lived or visited.
Ask open-ended questions to avoid putting the person on the spot, and remember that repeated stories could be particularly important to them. Pay attention to how someone is feeling about the memories being shared.
Some products are designed to prompt reminiscence, including the Throw and Tell Ball, Decades discussion cards and Call to Mind game - see our online shop.
Creating a life history book over a period of time, using a photo album or scrapbook, can be rewarding.
It also produces a resource to help family, friends and professionals maintain the person's identity.
A book can include photos and writing, while video and audio clips may be added to a digital version. A number of mobile device apps help in creating and sharing memories in various ways, including MindMate and My House of Memories.