Do you have questions about dementia? Talk to our National Dementia Helpline Advisers through our Live Online Advice service.
We're available:
9am-12pm Monday to Friday
6pm-8pm on Mondays
We operate in England, Wales and Northern Ireland.
If the sign below says 'Open' it means our advisers are available to talk online. Click on the sign to start your conversation.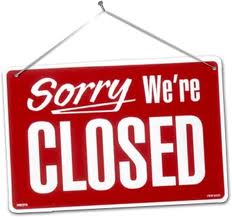 If we're closed, you can still email us at: [email protected]
If you've clicked on the Open sign and haven't had a response, it might be that our team are all busy on other online conversations or phone calls, so please try again later. If you continue to have problems, please email [email protected] to let us know.
Please note, if you're using a mobile phone or tablet, avoid minimising or switching off the screen when you're chatting to an Adviser as this may cause connection problems.
What help can I get through Live Online Advice?
Our Advisers are here to discuss any of your concerns about dementia. We provide information on all forms of dementia and can advise on many areas including:
understanding dementia
treatments
how to get help locally
keeping your independence
financial and legal matters
caring for people with dementia
changes in relationships and behaviour
community care
long-stay care.
At the moment, we can only provide Live Online Advice in English. We do have a translation service on our telephone Helpline.
I'm not sure when or where I should be writing?
After you click on the Open sign, the Live Online Advice window will appear. Wait a moment for the Adviser to greet you. You'll know when the adviser is typing as you'll see a small icon of a pen writing on a notepad. The text will only appear when they have finished a sentence or paragraph. Wait until they have stopped typing, then reply.
To reply, click your mouse in the bottom of the two boxes shown in the window and start typing. The Adviser won't be able to see what you type until you press enter, so you can check what you've said and edit it if you need to. But please don't worry about getting spelling or punctuation correct.
Sometimes, if we've got a lot to say, it may take a while for our text to appear. Please don't close the window while the Adviser is typing or you may miss out on some vital information. Our Adviser will always make it very clear when they are ending a conversation.
Is this service confidential?
All conversations are completely secure and confidential between you and your Adviser. You are the only people who will see the conversation.
Watch this short introduction to our Live Online Advice service to find out more about how it works (duration 1:40)