Have a blast with the past to help us fight dementia. Here are answers to your frequently asked questions about Flashback.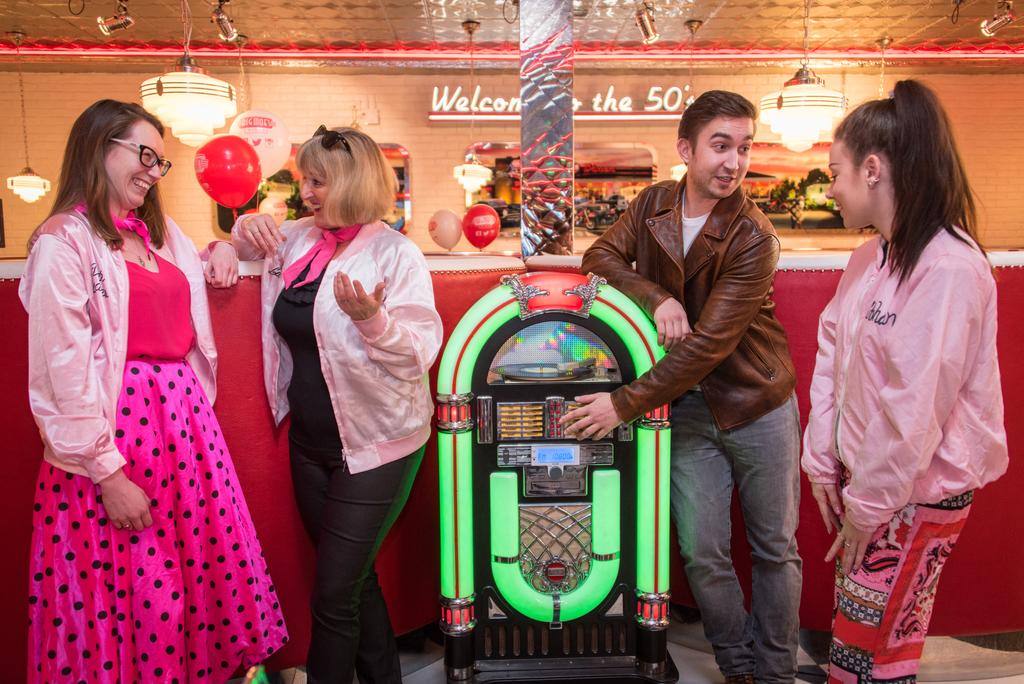 What is Flashback?
Step back in time with Flashback. From swing dance to Britpop, flower power to punk, this is your chance to have a blast with the past and unite with us in the fight against dementia. Simply pick a decade, era or year as your theme and create your Flashback event.
Do it individually or with a group (think workmates, friends or family), set a realistic target and enjoy!
Order your free fundraising kit now.
What should I do for my Flashback?
Our fundraising kit is full of ideas on different ways to get involved. Some of our favourites include:
Organise a dress down day at work wearing your favourite Flashback gear (think shell suits, neon, flares or flapper dresses, the options are endless)
Host a Grease sing-a-long event
Host a retro board game night. Mousetrap, Jenga, Guess who…. What's your favourite?
Do we have to hold it on the 23 March?
Can't do 23 March? No problem. You can host your Flashback on any date.
How do I pay in my money?
Pay in online: Pay in your donations online at https://secure.alzheimers.org.uk/flashback
Pay via cheque: Fill in our donation form and return along with your cheque
Pay in by phone: Call 0330 333 0804 to pay in your donations using a credit or debit card.
Set up a JustGiving page: Ask friends, family and colleagues to donate directly via your page, and these donations will come to us automatically.
Have questions? Need support?
The Flashback team are on hand to help you with all of your Flashback needs simply email [email protected] or call 0330 333 0804.