Considerations for a family affected by dementia when preparing for Christmas
They say Christmas is the most wonderful time of the year, but it can be a stressful and worrying time for people with dementia and their carers.
There are many things to consider – deciding whether to decorate your home and move furniture or if you should visit extended family. What about food and drink, gifts and cards?
How can families adapt their own traditions and routines so that people with dementia are considered? Should families bring loved ones out of care homes for the day?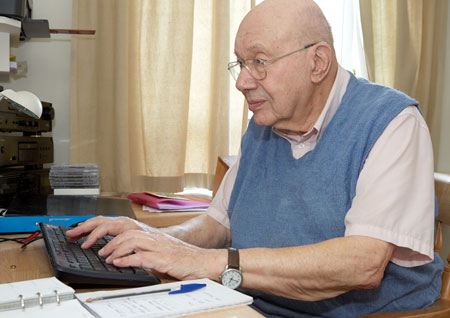 It can also be hard to talk about dementia with friends and neighbours who aren't affected by the condition, especially if they aren't aware of the difficulties that it can bring.
Helpful tips
On Talking Point, our online support community, many people affected by dementia have asked each other questions and shared helpful tips not only to survive the festive season, but to actively include people with dementia at Christmas.
Members have shared ideas for creating festive reminiscence boxes, confessed fears that their spouse may get distressed during family visits, and shared invaluable advice about how to adapt Christmas dinner for a person who is having difficulty eating.
Connect with others
Christmas can also be a lonely time for carers and people with dementia, especially if they are unable to leave their homes due to mobility difficulties, or visiting people who are in residential care.
Talking Point members connect with each other throughout the festive season and reduce their feelings of isolation. It is free, open day and night, and you only need an internet connection to access the community.
After Christmas
Christmas can be a great opportunity to spend quality time with loved ones. However, it can also be when increased memory difficulties or changes in a person's behaviour become noticeable to family and friends.
If you have concerns about your or someone else's memory, or other possible symptoms of dementia, you may not know what to do or whether to say something.
For support or information, you can call our National Dementia Helpline or post a question on Talking Point, our online support community.