Accessing and interacting with our utilities is an essential part of daily life. Here's 5 reasons why it's vital utility companies become dementia-friendly.
Whether it's setting up a new contract, paying for a bill or welcoming in an engineer, we all rely on our water, energy and telecommunications services to live well.
Utility companies can make a big difference for people with dementia and their carers who may find many of these interactions challenging. Now more than ever, they have a vital part to play in ensuring people can continue living well with dementia.
After recently launching our Dementia Friendly Utility Guide, we take a look at the many reasons why utility companies should act and become dementia-friendly.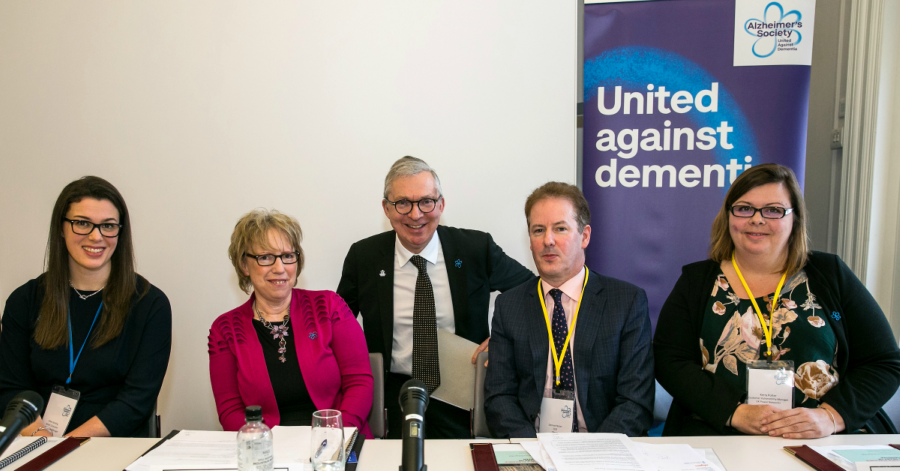 ​
5 reasons utility companies should be dementia-friendly
1. Improved customer service
For someone living with dementia at home, managing interactions with a utility company can be challenging. A seemingly simple task, like calling a customer services team, can become peppered with obstacles and dead ends due to complicated processes.
If we use the phone, we find automated calling systems confusing especially if there is a long list of options as we've forgotten them by the time the list ends.' - Hilary Doxford, Alzheimer's Society Ambassador.
Increasing knowledge and awareness of dementia will make employees more confident when helping customers.
2. Creating safe environments
Improving your processes and practice to become dementia-friendly will ultimately improve the experience and safety for all your customers.
For example, older people with dementia are particularly vulnerable to problems related to utility services as they tend to use more energy. As they age, people with dementia generally have more difficulty regulating their body temperature,which may lead to them preferring a warmer environment. This can result in higher heating bills and problems managing energy.
Fair and appropriate billing, alongside accessible and easy to use services, will allow people to continue to live well in their home for as long as they can. Utility companies have an important role to play in this.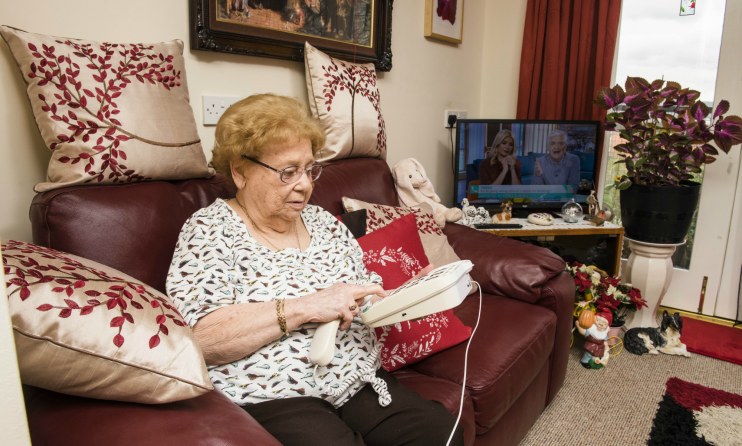 ​
3. Enhanced brand reputation
Becoming dementia-friendly will help your business demonstrate that you're socially responsible and value your customers.
It's important to remember many of your own employees are likely to be affected by dementia too. Being more dementia-friendly ensures you're better at looking after your own people – an attractive prospect for future employees.
4. Complying with the law
Not only is being inclusive the right thing to do, it's also a legal obligation. Under the Equality Act 2010, all organisations must ensure consumers are adequately protected and that access to services is as inclusive as possible. Is the company you're working for doing enough?
5. Future-proofing
It's estimated that by 2021 there will be over one million people with dementia in the UK. And even more people affected by the condition, whether they're carers, family or friends. Again, this will include many of your colleagues.
By making changes now, you will be anticipating a growing need from customers and employees.
Do you work for a utility company? Could you be doing more?
If so, do something about it. Download our Dementia Friendly Utilities Guide for practical information about how you can support your customers and staff affected by dementia.
Don't work for a utility company? You can help make the world a more dementia-friendly place by becoming a Dementia Friend.
Read more about the Dementia Friendly Utility Guide launch, including thoughts from Jeremey Hughes, our CEO.