The Autumn Budget promised more cash for the NHS, but it did not address the ever-widening funding gulf facing our social care system.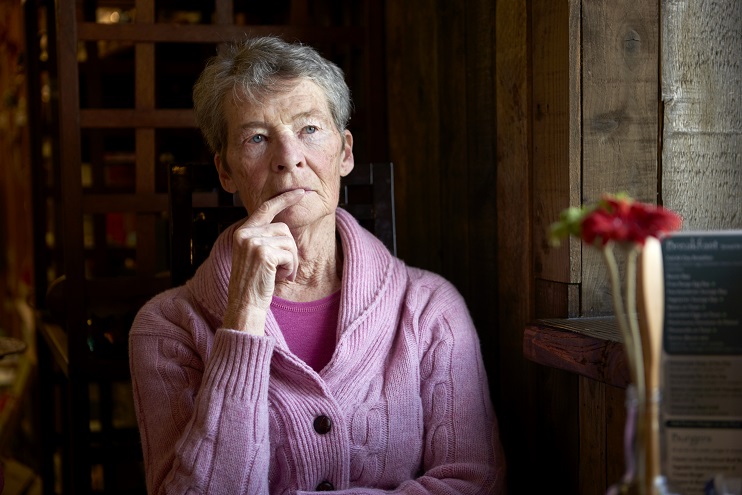 While the government's Autumn Budget promised more cash for the NHS, it did not address the ever widening funding gulf facing our care system. It is not realistic for the government to look at NHS funding in isolation. The NHS and social care go hand-in-hand – we cannot fix one if the other remains broken.
Earlier this year, it was encouraging to see the government promise a long-awaited consultation on care reform, which indicated real recognition of the difficulties people affected by dementia and other long-term conditions face. But yesterday's silence on social care funding means far too many people with dementia and their carers will be left without the right support this winter.
People are struggling in the here and now
People with dementia are currently spending hundreds of thousands of pounds on their care. But the fact they are spending so much is not guaranteeing them good quality care.
Local authorities are increasingly unable to provide people with the support they need because of the lack of money in the system. This problem is getting worse. A recent Family and Childcare Trust survey highlighted that only a quarter of local authorities have enough care for everyone who needs it this year.
We see the Government's promise of a consultation on social care reform next year as a signal of a growing understanding that people living with dementia, carers and loved ones cannot go on as they have been. But people are still struggling in the here and now.
Too often we hear of people with dementia being stuck in hospital due to the lack of available care in the community. We hear of people evicted from their care homes because their needs are too costly or complex. With over a quarter of people saying that care is worse now than it was five years ago, it is clear that more funding for the system is urgently needed.
Keeping the system afloat
It's imperative we have the conversation about overhauling our care system to protect people in the future, but a fairer deal could take years to be implemented. We also need to guarantee the system stays afloat in the meantime.
The cost of inaction will be severe with more people being stuck in hospital this winter due to a lack of social care.
While increased NHS funding will help somewhat, without addressing the lack of care and support in the community for people with dementia, the NHS will continue to be under pressure. Families too will be forced to spend thousands this winter on getting the care they need for their loved one over Christmas. This must stop now.
Want to receive actions and updates from our campaign to fix dementia care?
Join our campaign