Following Alzheimer's Society's #45000reasons campaign the Welsh Government announced they would consult on the first Wales dementia strategy.
It's been a long journey for people affected by dementia in Wales – but we're nearly there.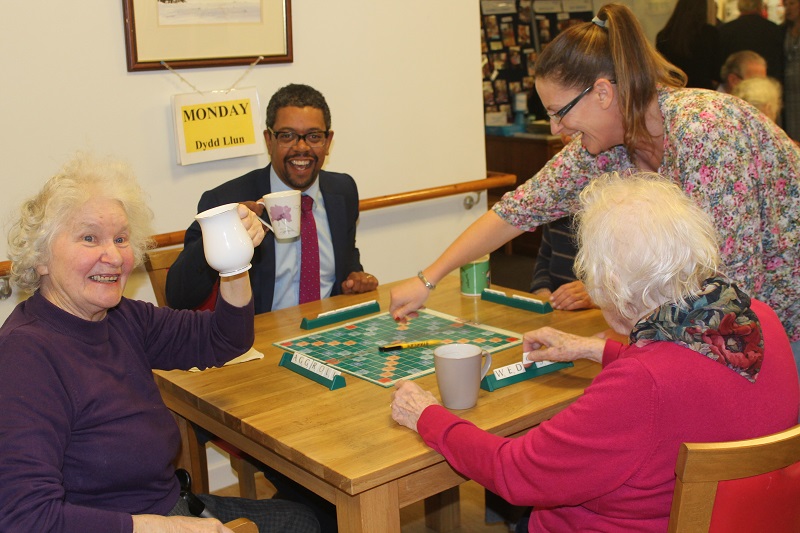 Our journey so far
Back in 2011, we worked with the Welsh Government to develop the Dementia Vision – setting out an aspiration of a dementia-friendly Wales. It was ambitious but light on detail. As a result, improvements to dementia services, care and support have been frustratingly slow. We estimate 45,000 people currently live with dementia in Wales but just half have a formal diagnosis.
It's clear from our involvement with people affected by dementia that Wales needs a dedicated strategy that is ambitious and achievable. Following our #45000reasons campaign the Welsh Government announced they would consult on the first Wales dementia strategy.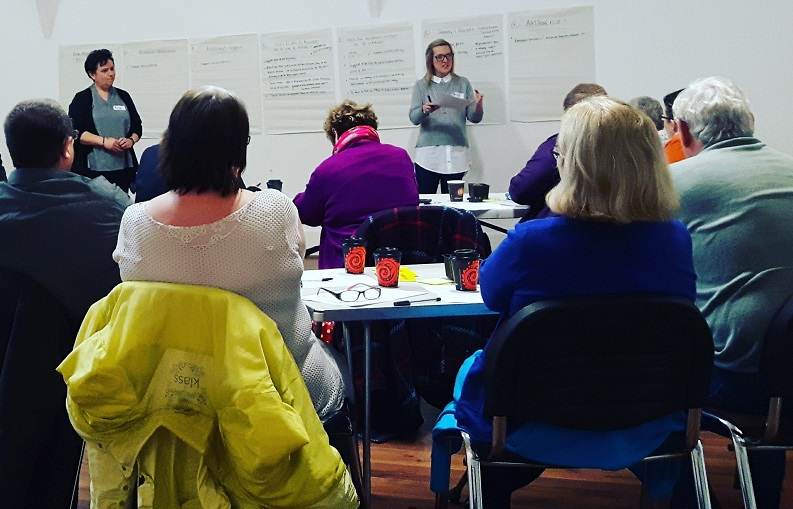 Making voices heard
Our priority was securing the involvement of people affected by dementia to meaningfully influence the strategy's direction. Our policy work and campaigns have been strengthened by listening to and involving people affected by dementia throughout. The Welsh Government commissioned Alzheimer's Society Cymru and DEEP (Dementia Engagement and Empowerment Project) to facilitate consultation events. Alzheimer's Society Cymru also facilitated additional opportunities, including events with:
BAME communities (Black, Asian, and minority ethnic).
The Deaf community and people who are hard of hearing, blind or visually impaired.
People who are affected by end of life care (with Marie Curie) and around bereavement and counselling for people affected by dementia (with Cruse Bereavement Care).
Plus, a survey that gathered the views of over 500 people across Wales.
We supported people affected by dementia to share their stories with the Senedd's Health, Social Care and Sport Committee during their inquiry into the dementia strategy and during two meetings of the Cross-Party Group on Dementia, to inform responses to the consultation. The Committee's response has been published and reinforces the needs of people affected by dementia.
We detailed our work during phase one of the consultation on our previous blog Developing the Wales Dementia Strategy, including key priorities for people affected by dementia in Wales. To name just a few, we heard of the importance of key points of contact to provide support and information, a gold standard national care pathway for consistent support, and the role of peer support.
Uniting against dementia with others
To develop our technical response, we also facilitated communication with other organisations. This ensured a collaborative effort from people affected by dementia and professional organisations on joint priorities. We united behind a series of priorities to get the best services, care and support for people affected by dementia. This included the need for clear targets across government; improved training; support to build a team around the person, including utilising the skills of Allied Health Professionals; and preventing the inappropriate use of antipsychotics. Talking with our staff helped us understand the importance of promoting the role of Dementia Support Workers, the necessity of health and care settings being dementia friendly and delivering services for Wales' diverse communities.
What next?
Strategies are good door stops! – quote from a person affected by dementia
But this is only the start of the journey. After the Wales dementia strategy is published, we'll need to make sure it's implemented properly and monitored closely, and delivers real change for people affected by dementia across Wales. Continuing to ensure the voices of the real experts in dementia - people who are living with and caring for people with the condition every day - are heard will be vital. This starts by ensuring people affected by dementia influence the process at the highest level, as part of the Delivery Assurance Group that will monitor implementation.
Our challenge is making sure the Wales dementia strategy isn't just a door stop but guarantees the diagnosis, support, and services people affected by dementia are entitled to can be accessed meaningfully.
If you'd like to join us on this journey please subscribe to our mailing list.
If you would like to talk about this blog or want more information, get in touch at [email protected] or [email protected]