Elize Burne McCullough from our Campaigns team, discusses the actions being taken to help beat dementia in Northern Ireland.
Danny Brown from Antrim, who was diagnosed with dementia in his early 70s will be one of a three-person delegation meeting Minister for Health, Michelle O'Neill in January 2017.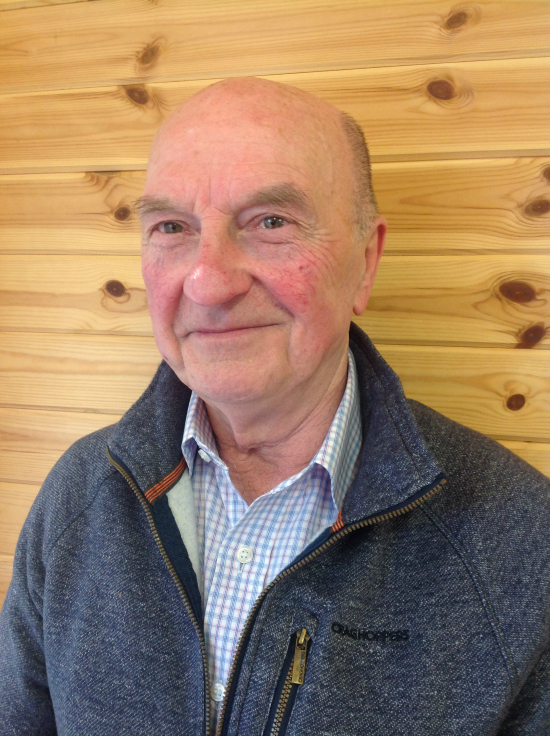 This meeting will be the conclusion of our year-long 20,000 reasons campaign; the purpose of which has been to see our 5 priorities for action on dementia reflected in the Northern Ireland Programme for Government.
In a recent telephone conversation about the meeting, I asked Danny for some background information about himself, which we could share with the Minister so that she has an idea of who is in the room along with Bernadine McCrory, Alzheimer's Society Director for Northern Ireland and me.
Listening is said to be an art and Danny's description of his working life, as he travelled throughout Ireland and Scotland, painted a fascinating picture of a special time for him, when he used to fish in places he passed through, to rest from the pressures of constant driving and lengthy periods away from home. The chat led us down a few lovely lanes, where we compared fishing stories (yes, I have some!) and he talked of his clients, who reminded me of people I've known and worked with over the years.
The change in Danny's life since his diagnosis has been quite profound, but he is full of enthusiasm for campaigning for change and loves tending the garden at the Cabin in Antrim where Alzheimer's Society bases some of its services. He has found new joy in life, simply by being offered pleasurable, purposeful activity in the company of people who understand dementia and how it can affect a person.
A year of action and learning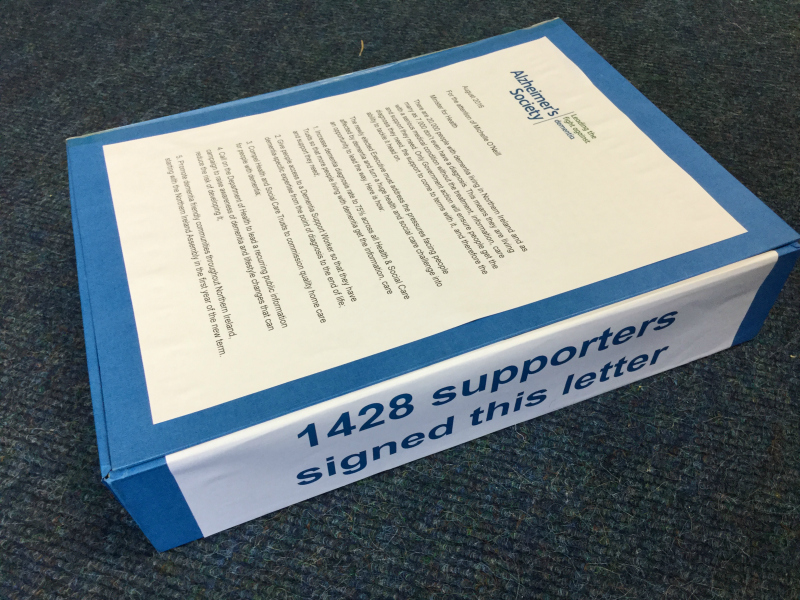 2016 has been an election year, when everything is more intense and fast paced. We developed a manifesto to outline what needed to change for people with dementia, we talked to all five main parties about what matters to people affected by this serious, complex and terminal condition. We even filmed their health spokespersons talking about their plans for improving the lives of people with dementia in the new assembly term and shared them on social media.
Our letter to Health Minister Michelle O'Neill, which gathered nearly 1,500 signatures, will be delivered to the Minister when we meet in the New Year and we'll expand on the 5 priorities for action, share insight on the dementia strategy and ask for commitment on its successor. We want to build on progress made on the last few years. It will be a fitting conclusion to a campaign which has taught us a lot, has helped us reach out to more people in Northern Ireland and given us renewed appetite for the challenges ahead.
I believe the Minister is going to listen very intently to what Danny has to say about what matters and I'll be very surprised if the conversation doesn't shift something important in her thinking about dementia, and the role of Government in transforming the experience of everyone living with it now and in the future.
Become a campaigner now and join a movement that's changing the lives of people affected by dementia across the UK