Rob Stewart pairs up with Team Dementia Friends to make the English Football League, from League 2 to the top flight, more dementia friendly.
Football has always been a passion of mine but now it's become a labour of love thanks to Dementia Friends.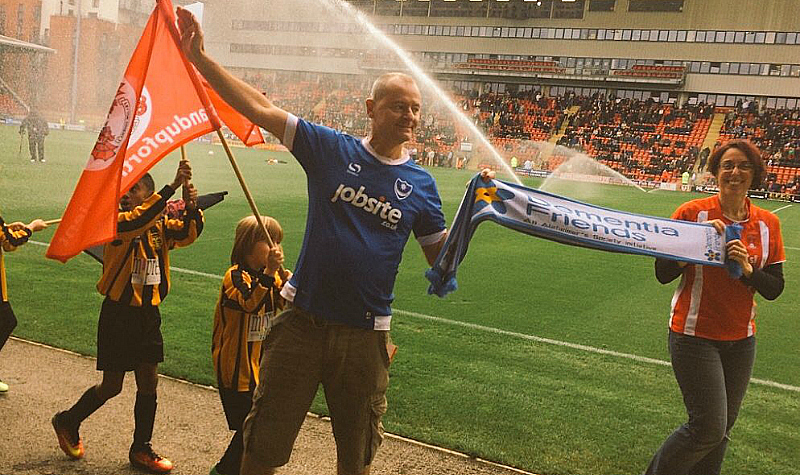 A lifelong love affair with football, which began one wet and windy night at Huddersfield Town in 1972, has suffered plenty of ups and downs due to my hometown club..
Two defeats in a row mean my Premier League dreams are in ruins but what's cheered me up no end is working with my esteemed Dementia Friends colleagues Mary McColgan and Lucien Topp.
They're leading the Team Dementia Friends campaign which aims to make professional football in England and Wales more dementia-friendly and it has been a privilege to be asked to help them out.
Team Dementia Friends is aiming to get our 92 Premier League and English Football League clubs – as well as Berwick Rangers – on board with Dementia Friends.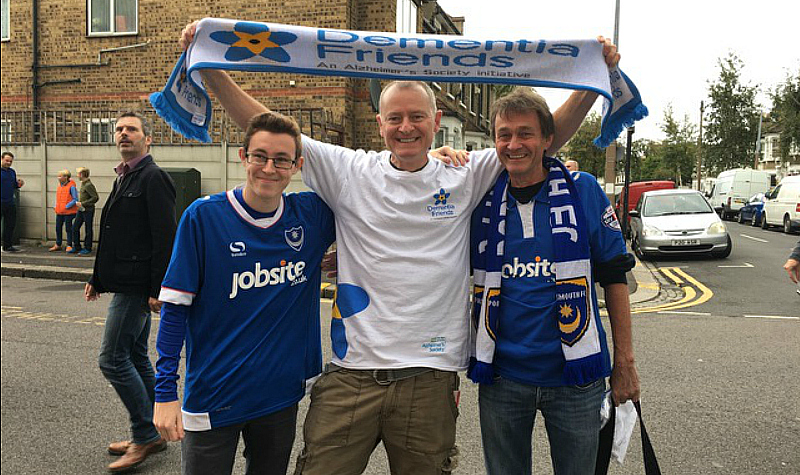 The campaign is being spearheaded by Dementia Friends Champions who will ask local football clubs to stage Dementia Friends Information Sessions for matchday stewards and staff.
That will mean people who are affected by dementia know that football grounds will be places where they will be welcomed with open arms because the condition is understood.
Becoming members of Team Dementia Friends will ensure stewards and staff have a bit of insight into what it's like to live with dementia so they are equipped with the skills to help.
A dementia diagnosis should never be a barrier to doing things people with the condition want to keep doing and that certainly applies to the national game.
There's no beating the buzz of going to a football match to cheer on your team and the thrill of seeing the ball hitting the back of the net is quite extraordinary.
We have superb allies at Leyton Orient who have helped us get the proverbial ball rolling on Team Dementia Friends, staging a dementia awareness day when Portsmouth visited in October.
The club also hosted a photo-shoot with our very own head of policy George McNamara to promote Team Dementia Friends.
Both were statements of intent from a club at the heart of the community, determined supporters with dementia will be welcomed with open arms at the Matchroom stadium.
Hopefully it will be the platform not only to make our football clubs dementia-friendly but to get more and more fans to join our 1.7 million Dementia Friends as well.
It will be my job to secure the media coverage Team Dementia Friends deserves and the regional communications team will be working hard to spread the word about the sterling work of Dementia Friends Champions.
These are exciting times if you like your football as the season unfolds. I just hope that we can unite to make all our clubs dementia-friendly by telling them all about Team Dementia Friends.
As a football fan, you can get involved with Team Dementia Friends by becoming a Dementia Friend at dementiafriends.org.uk – when you sign up you can tell us which team you support and help to get your club up the Dementia Friends league table!