Dr Mel Hall is an Alzheimer's Society funded researcher at the University of Sheffield. Here, she tells us about her project which is looking at the impact dementia has on children when their parent is affected.
Children and young people's voices tend to be overlooked in society and many academics are dedicated to changing this - I am one of them. I have been involved in a number of projects regarding children's lives. When I saw the advert for a Research Associate for the Alzheimer's Society funded study 'The perceptions and experiences of children and young people with a parent with dementia', with Pat Sikes at the University of Sheffield, I knew I had to work on it!
It seemed like such an important project to work on. I was surprised to learn that dementia was an issue that could affect children and young people; like many people, I thought that dementia was something that happened to grandparents, not parents. I was saddened to think that young people could go through this, without support.
I wanted to have the opportunity to meet with people to hear their stories, raise awareness and develop support. Pat thought that my previous research experience and approachability made me well suited to the project.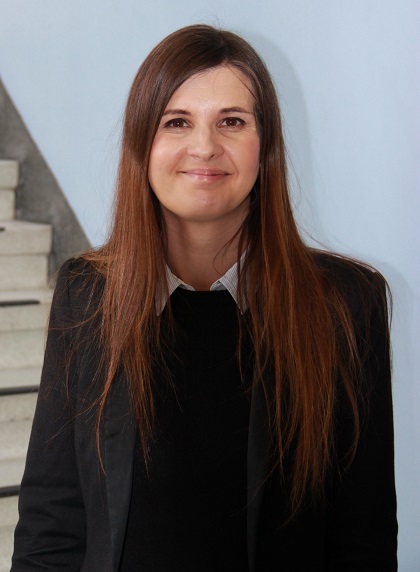 Dr Mel Hall
Listening to people's stories
Over the course of the project, I have met several times with 22 children and young people, many of them were teenagers and some were as young as 8. They told me honestly and emotionally about their parents' illness and how it has affected them. I also met with young adults, for example, those who were at university or had left home when their parents were diagnosed. Some had grown up with a parent with dementia and were now adults.
The people that I spoke to really wanted to help others going through the same thing they were. They told us how their parents' dementia affected their lives: their time at school, friendships and relationships, and emotional and physical health. They spoke of the sadness over the changes to their parent and their families:
'Dad grabbed my arm and he twisted it…I knew it wasn't really him. With the frontotemporal dementia, his personality is the first thing that changes' – Evie, 17
'At the moment, I'm in more of like a settled phase of it but I get used to it and then Mum gets that bit worse and then I get really upset again. ….you get used to a new normal every few weeks it seems…it's so unpredictable' – Madison, 21
Participants often felt that their friends or teachers didn't understand. There was also a lack of professional support, for example, carers' groups were often held at inconvenient times. All of this led to many younger people feeling isolated, for example, Gemma, who said: 'you just feel totally alone, you have no one to turn to'.
What now?
As a researcher, this has been the most important project I have been involved with. I have met some amazing people and to give people the opportunity to have their voices heard has been very rewarding.
We are now working to make people aware of what it is like to grow up with a parent with dementia – we have spoken at conferences and written articles for journals. Pat and two of our research participants even spoke about their experiences on the news (links below).
Our main message is that we would like to see more dedicated support for those going through this, including from the Alzheimer's Society, schools, health and social care providers. We are currently collaborating with our participants to develop resources that will be made available online.
Further reading